Training apparel is the most democratic of sport design. The collaborative collection takes elements from last year's AAE capsule, which offered a glimpse of the future by way of a t-shirt that uses computational design to transform data.  In the t-shirt's case, Atlas maps are able to relay heat and sweat zones, as well as motion, into structural patters that offer a new way of manufacturing.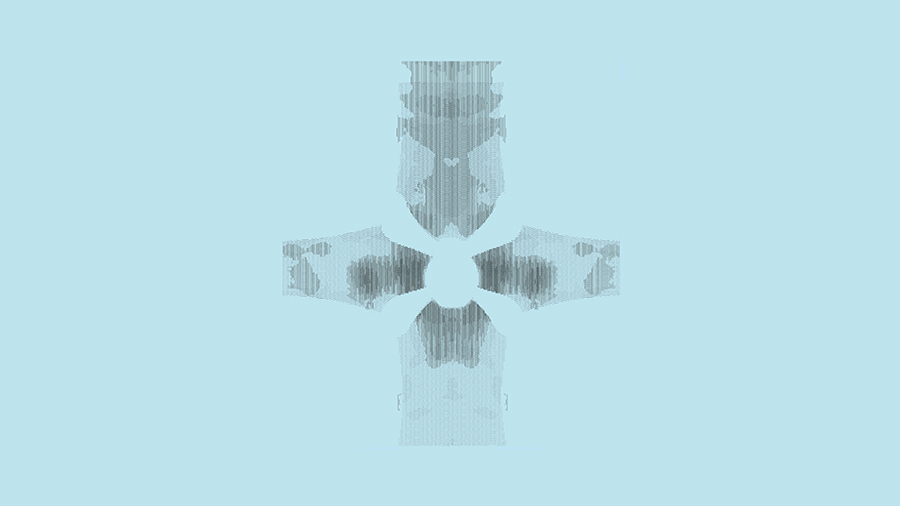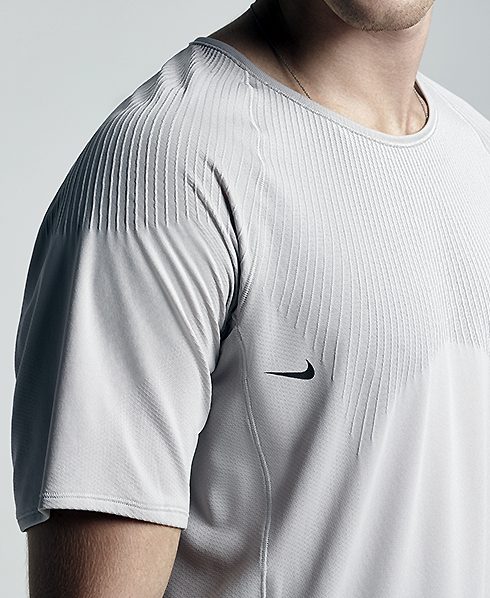 "Whenever you get a hold of a way to visualize data, it lets you start thinking about how to solve the problem differently. What computational design and computer data can offer is really the future of design. It allows us to see things or take things further than we might otherwise. It helps to create a different perspective that we can build around. Working in tandem—with data and emotion—is super interesting." — Kurt Parker, VP apparel design, Nike
Both Williams and Parker believe that while data offers new opportunity, it alone doesn't design. The opportunity comes from what Williams describes as adding an "organic feel" represented, for example, in the women's mid-layer tank with its raw unfinished edge.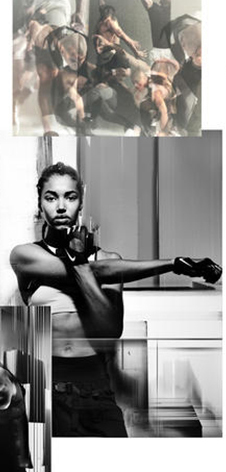 "You need human beings to still figure out how to interpret data in a great way. The storytelling of how the product links to its use and brings an emotion to it—tugs on the heartstrings a little bit. That's where I see my role."
That emotion is apparent in Williams' choice of raw-edge details and in the tonality of the light bone Nike x MMW Men's Long Sleeve Top.
—•—
The Nike x MMW collection is built around computational design and computer data.
"You need functionality in multiple areas in a training collection, because we know it won't only be used in the gym. For example, you need pockets, and you need elements that are detachable and adaptable. Matthew included a towel as part of the collection, which is something that he knew was needed," said Parker.
If the towel is the most purely functional of the accessories, Williams' design of the Nike sock gives a fresh shape to a utilitarian piece. "That double sock, which I really love because of the scale and the familiarity of that specific item, putting the tweak on it, I think, allows for a new but familiar emotion," said Williams. Photos courtesy Nike x MMW Collection