NFL fever swept London yesterday at Twickenham Stadium where the Cleveland Browns took on the  Minnesota Vikings.
The NFL has been playing in the UK. .for more than a decade, and consequently the sport's popularity has steadily risen. Brits embracing U.S. football? Yup. Not only the game but the entire production including fandom, half-time and the cheerleaders.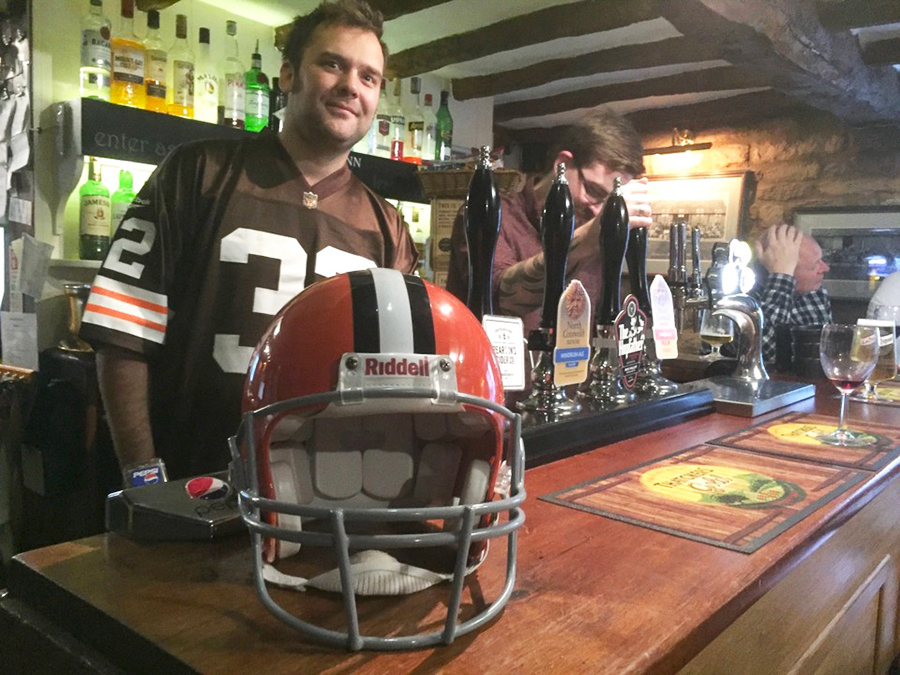 Could there be a permanent NFL London team on the horizon holding games across Europe and Asia? There are a lot of positives for the NFL, but what do the players think?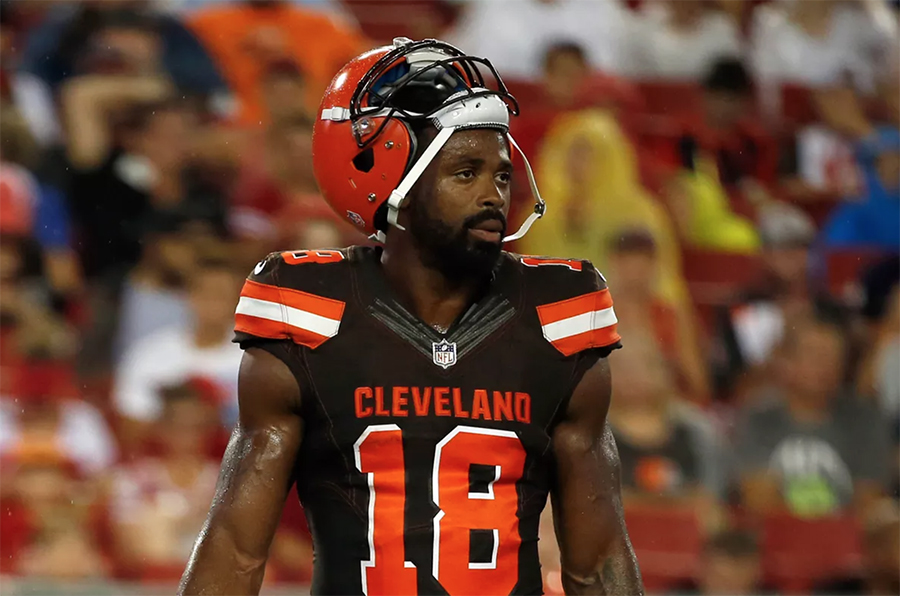 When Cleveland Browns Wide Receiver Kenny Britt, pictured above, was pressed by ESPN to provide anything he enjoyed about his previous trips to London, Britt answered:
I hated London, hated it. I hated it with a passion. I hated everything about it. I hated the flight. I hated us being there so long. I hated the flight back. I hated the food. You can ask my wife the same thing, and she'll give you the same answer. Nothing."
And his last name is "Britt."
Photo courtesy NFL and Howard Clegg