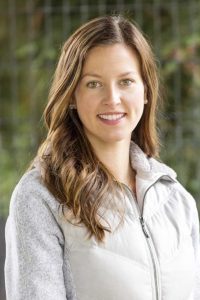 Newell Brands Technical Apparel (NBTA), a division of Newell Brands that includes Marmot and ExOfficio, appointed Deanna Fleming as its new head of global sales and business development.
Fleming, who joined the company in August 2017, will lead the sales organization going forward overseeing all North American sales and international distribution (not including Europe). In her new position, Fleming will report directly to Joe Flannery, senior vice president and general manager of NBTA.
Fleming comes to NBTA from Harmless Harvest where, as VP of marketing and sales, she managed the growth of the organic food and beverage business. Prior to that role she held leadership positions with Big Heart Pet brands, the maker of Milk-Bone and Natural Balance.
Fleming is excited for the opportunities that lay ahead. "I'm looking forward to developing best in class business plans jointly with our customers designed to meet our consumer needs," Fleming stated, "as well as enabling this very talented team to drive portfolio growth."
Fleming continued, "it's an exciting time, the outdoor industry is on the precipice of many changes, and I'm excited to be a part of how we evolve the business and win the hearts of consumers in the years to come. The opportunity to be a part of the next chapter of these two iconic brands is completely energizing," she adds, "both have a rich, enviable heritage in the outdoor industry."
Joe Flannery, Newell Brand's senior vice president and GM of technical apparel, added, "Hiring Deanna was part of an extensive search. We needed to find the right person to help us realize the exciting opportunities that lie ahead. Deanna is that person. She has an impressive professional track record and the breadth of experience that we desired in this key leadership role."
Photo courtesy Marmot