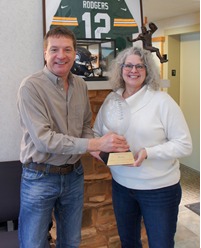 Mueller Sports Medicine recently received NFL recognition for its long-standing support to the Professional Football Athletic Trainers Society.
For more than 15 years Mueller has been a key partner, providing the support needed for the society to ensure that the highest quality of health care is provided to the National Football League and its players.
Mueller Sports Medicine was founded in 1959 by Curt Mueller. Based in Prairie du Sac, WI, the company is a family-owned and operated international sports medicine company offering a complete line of patented braces, supports, tapes and taping supplies, as well as Quench Gum.