Peter Whittaker teams up with Polartec to launch MtnLogic.
By Carly Terwilliger
Why would a well-known materials company partner with a guiding service to help launch a line of no-frills technical apparel?
According to Polartec CEO Gary Smith, the industry couldn't live without it.
Although many outdoor gear companies appear to be thriving, Smith has a different viewpoint on the success of high-performance products specifically. "There's lots of logo merchandise – trucker hats and cheap little packs – being sold right now, but not a lot of technical products," he explained. "That's great for the consumer that wants it, but at the expense of authenticity, it's tough."
Tough enough to convince Smith that when his friend and iconic mountaineer Peter Whittaker approached him with the idea for a hardcore mountain brand called MtnLogic, Smith threw in 100 percent of Polartec's support, literally. In a unique collaboration, Whittaker's brand will use nothing but Polartec fabrics and technologies for its apparel, designed for performance above tree line, in the thin air where Whittaker lives and breathes as the head of RMI Expeditions at the foot of Mount Rainier in Ashford, WA.
Create And Collaborate
"Mountaineering is long-term, low-level suffering," Whittaker told SGB, meaning that small gear details that provide relief or comfort gain an outsize importance in those extreme circumstances. So MtnLogic was created to be "both technical and made of the best material available, material that feels good," he continued.
Whittaker and RMI recently concluded an eight-year partnership with First Ascent by Eddie Bauer that, while instructive, also underlined the lifelong guide's desire to design gear on his own terms. The research and development division would be his own team of guides, and the marketing campaign would consist of a professional mountaineer saying to a potential client, "I use this stuff because it works."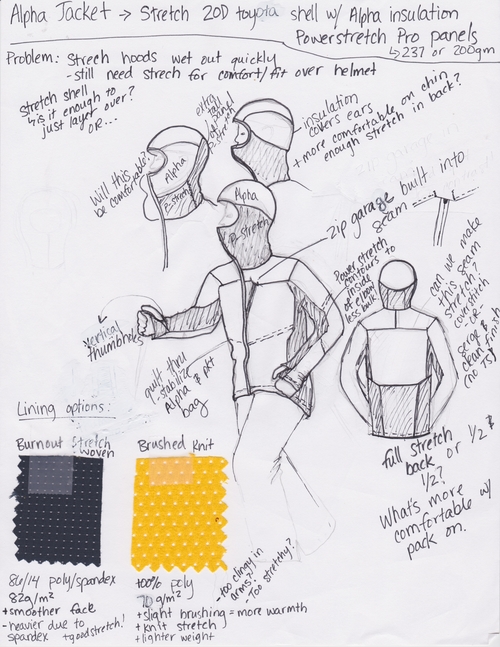 As the new entity's technology partner, Polartec signed on to provide the Power Wool – selected as MtnLogic's preferred material after much prototype testing by Whittaker and his team – and dug in to make sure it would reliably perform up to RMI standards.
"When Peter first rang me up and started talking about it, we were jointly lamenting the lack of user-centric design," said Smith, adding that his Yankee cynicism fueled the fire of his frustration. "After talking about it for a while, we thought, 'We can do this, right?' We have all the fabric platforms, and we'll spend whatever time necessary to build the team together."
Smith himself raised the question of why Polartec would want to put its resources toward such a small-scale, labor-intensive endeavor. Well, for one thing, it must have been nice to get away from focus groups and be able to make decisions on a less-abstract basis, right?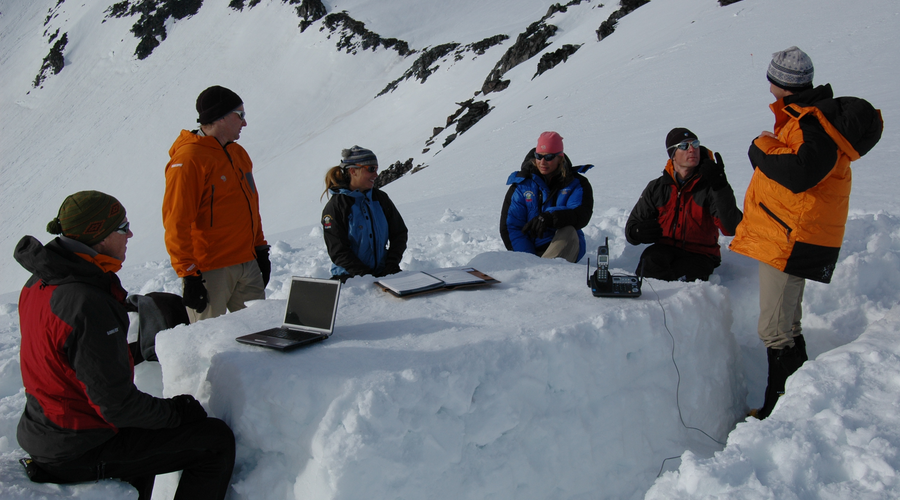 "Actually, in this industry, I sometimes wish it was focus groups," Smith said. "But all too often, it's just three folks in the room making all the decisions, and one of them is going to be the numbers guy." In such an isolated echo chamber, Smith has observed a diminishing place for his team of fabric scientists, which exists to "create and collaborate."
"It's a business, so being profitable matters," he conceded. "But when you make decisions based only on profit, the whole process gets short circuited."
Go Talk To Peter
For Whittaker, the reasons to put his guide experience to use by founding a gear company included a desire for products designed and tested by people he trusted. "So much of the industry is driven by trend and price," he said. "Our testing lab is Mount Rainier. We're running tests up there every day. We built prototypes and validated and tested so many factors" to produce MtnLogic's inaugural collection of a tidy 19 pieces, which premiered at the 2017 Outdoor Retailer Winter Market in January. To make the arrangement even more cozy, the company's manufacturing operation is located practically in its backyard in Vancouver, British Columbia.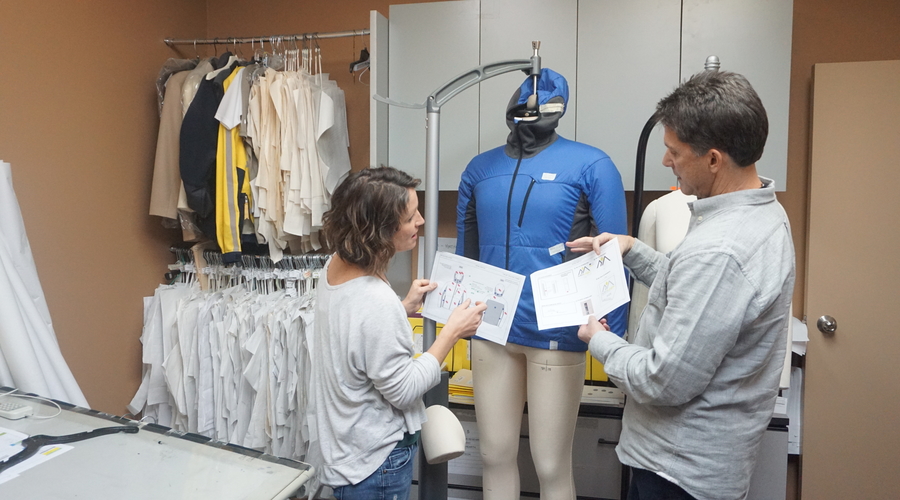 This narrow scope allows decisions to be made with minimal interference from outside influences. "In the past, we've wasted so much energy trying to influence merchandisers," Whittaker said, which brought productivity to a crawl. Smith agreed that "This is a different situation, because Polartec's focus on the project is to put its technology where Peter and his team need it to be."
The partnership also serves as a bit of marketing for Polartec within the outdoor industry, showing what it can offer its third-party partners through more refined and technology-tailored collaborations — a term being stressed by today's ingredient brands as they fight off a slew cheaper fabric alternatives overseas.
Primary Decision Makers
Although Smith didn't make it out to Washington from Massachusetts to test the gear himself, he did send a guinea pig in the form of Polartec Product Manager Deneen Habarta. "We told her she had to at least try to climb the mountain," said Smith with a chuckle. "So she did, and had a great experience. As a product manager, she understood why zipper placement is important, where the pockets need to be, why every detail is important. She can explain all that with credibility now," because she participated the same hands-on testing process as the RMI guides.
Such experiences ensure that everyone on the MtnLogic team is not just on the same page but on the same mountain, tied to the same rope. "Primary decision maker is what it says on my card, not founder or owner," explained Whittaker. "We'll either do well or screw up, and either way we'll take full responsibility."
"I honestly don't have expectations about what's next," added Smith. He and Whittaker are focused right now on getting the inaugural collection ready for an expected April 1, 2017 launch. "We want to enjoy the moment, and do it right," he concluded.
Photos courtesy MtnLogic & Polartec