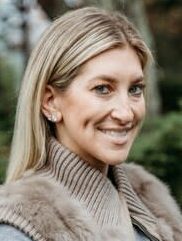 Merrell hired Jessica Adler as VP of U.S. sales. With nearly 20 years of experience in retail, Adler is responsible for the brand's U.S. wholesale strategy. Adler reports to Merrell's Global Brand President Chris Hufnagel and joins the brand's senior leadership team.
"Jessica is a tremendous addition to the Merrell team. She brings a collaborative leadership approach and depth of retail experience that builds strong customer partnerships and brand affinity and growth," said Hufnagel. "Having a dynamic, accomplished leader like Jessica on our team will continue to help Merrell advance our vision for the brand and achieve our growth aspirations."
Before Merrell, Adler worked for the past ten years in sales roles with lifestyle brands, including Levi Strauss & Co., Psycho Bunny and Diesel USA. In these roles, she was responsible for strategic and transformational initiatives, including launching new categories to elevating product and go-to-market processes.
Photo courtesy Merrell