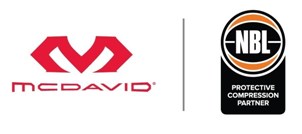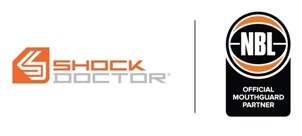 McDavid and Shock Doctor formed a partnership with Australia's National Basketball League (NBL) as major sponsors. McDavid will be the league's "Official Protective Compression Partner" and Shock Doctor will be its "Official Mouthguard Partner."

"Given basketball's growing popularity among youth, we hope to encourage aspiring athletes to also 'play protected' on courts around the world," said Tony Armand, CEO, United Sports Brands.

Jeremy Loeliger, GM, NBL, said he was excited to announce the official partnerships with McDavid and Shock Doctor.

"Both McDavid and Shock Doctor are the premier brands in compression wear and athletic protection, and have a long history of supplying to elite sports leagues in the United States and throughout the world. Their expertise in athletic performance is second to none and we look forward to seeing our NBL players in McDavid compression and protective wear and Shock Doctor mouthguards at the season tip-off in October," said Loeliger.

Under the partnership with the NBL, which marks the beginning of both brands' overall league presence in Australia, NBL clubs will be supplied products for training and game days. The New Zealand Breakers will begin using the compression and protective wear the following season.

As part of the agreement, McDavid and Shock Doctor will receive naming rights to digital content shared via the NBL's new content channels, which will track the recovery of an injured player, giving the brands valuable recognition among the significant NBL fan base.

In 2015, McDavid and Shock Doctor merged to form United Sports Brands (USB), a global leader in sports performance and protective products designed to help athletes perform at their best. As an innovative supplier for countless athletes around the globe, USB's growing roster of ambassadors include such athletes as NBA Los Angeles Clippers' star DeAndre Jordan, NBA Cleveland Cavaliers' Kevin Love, NFL Cincinnati Bengals' Dre Kirkpatrick, NFL Kansas City Chiefs' Jamaal Charles, Nikola and Luka Karabatic of Paris Saint-Germain Handball and Collingwood Football Club's Luke Ball.

Since being acquired by Melbourne-based businessman Larry Kestelman in June, the NBL has had an ambitious sponsorship and broadcast partner agenda aimed at positioning basketball as sport's premier entertainment product. The NBL also recently released its 2015/16 calendar that will spread NBL games across a five-day, Wednesday-Sunday roster, pitting NBL against cricket's big-bash summer series. This ensures a solid competition for midweek sports fans' ticket sales.