Lynch partnered with a bike share company to promote smart transportation in urban communities such as Oakland.
Oakland Raiders running back Marshawn Lynch, aka "Beast Mode,"  is teaming up with LimeBike to promote smart transportation in urban communities and college campuses across the country. The initial market focus will be Oakland and the "East Bay" of Northern California, with an emphasis on providing underprivileged communities with access to LimeBike's cycle sharing services.
"We'd bike everywhere growing up," said Lynch. "By having LimeBikes in the neighborhood, we can make it easy for kids to bike to school, work or wherever they need to get to."
The NFL star has already demonstrated his fondness for cycling by leading hundreds of fans on an impromptu Oakland bike tour in May. And between retiring as a member of the Seattle Seahawks and joining the Raiders, Lynch tooled around Scotland on a bike during a trip that also included playing bagpipes and handing out Skittles – though he declined to don a kilt.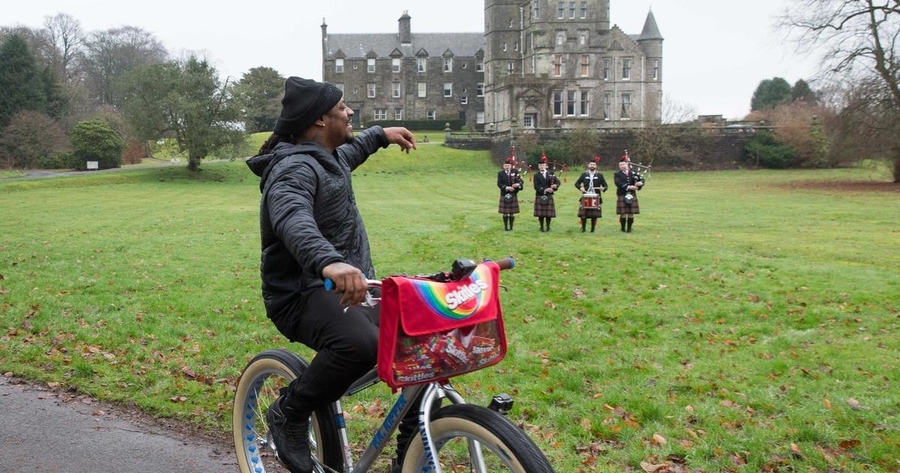 Lynch will participate in a series of community launches over the coming months, and a Beast Mode branded LimeBike is set to be introduced in front of Marshawn's Beast Mode flagship stores in Oakland and Seattle.  Lynch will also be allocating free ride credits to kids through his Fam1st Family Foundation, which creates empowerment and education opportunities for underprivileged youth.
"We are huge fans of Marshawn Lynch at LimeBike," said LimeBike CEO and Co-Founder Toby Sun. "Marshawn epitomizes who we all strive to be: fun, compassionate, and inspirational. His vision of providing smart, accessible transportation to the masses aligns perfectly with ours and we look forward to working together to make this transportation affordable and equitable for all."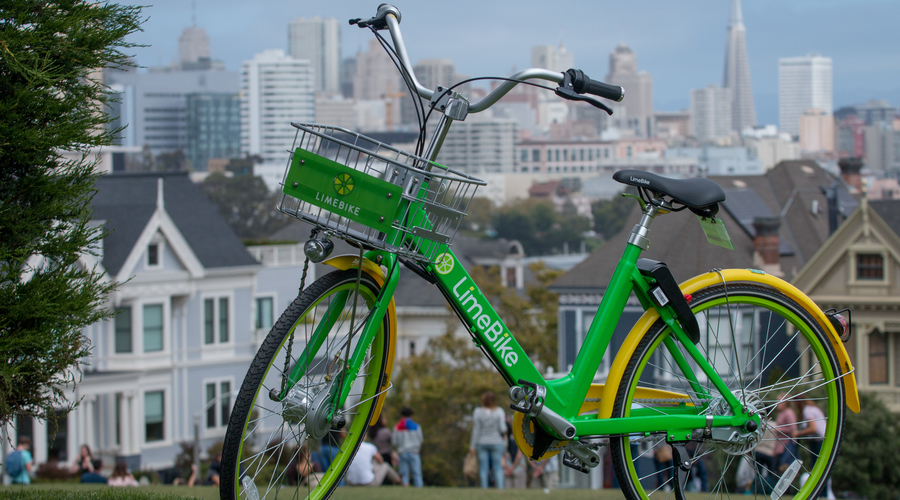 Photos courtesy LimeBike, Seattle Seahawks