MarineMax announced the promotion of Kyle Langbehn to president of retail operations.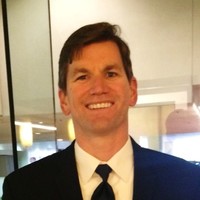 Brett McGill, MarineMax CEO and president, stated, "Kyle's journey with MarineMax started over 20 years ago in sales at the Clearwater store. Due to his commitment and incredible results, Kyle worked his way up through various management positions, including Sales Manager, General Manager, District President, Regional President, and most recently as Vice President of Retail Operations. Kyle has exceeded performance standards in every position and is always looking for ways to improve and help develop his teams. Kyle will now have full responsibility for all MarineMax retail store operations and departmental support roles, including Service and Parts, Finance and Insurance and Marina operations."
Langbehn is also a member of the MarineMax Executive Strategy Team which focuses on the overall strategy and growth of one of the largest recreational boat and yacht retailer's in the U.S. The organization's business model has continued to expand as executive duties refocus. Langbehn will focus his attention on growing the business at the to MarineMax retail stores now consisting of 59 locations and representing 29 boat brands.
Langbehn commented, "I am very honored to be working with the best team and manufacturer partners serving our amazing customers. We are excited to continually improve and expand our boating services as we work to exceed our customers' expectations."
Photos courtesy MarineMax/Kyle Langbehn