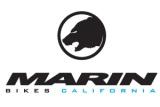 Marin Bikes Founder and President Bob Buckley agreed to sell control of the privately held 26-year-old company to Minestone Limited, a private European-based investment firm, according to an entry at Marin's blog.
"The acquisition of Marin by Minestone will allow us to strengthen our brand through increased investment in product innovation, marketing and human resources," Buckley wrote. "We will continue to operate from our Novato headquarters in Marin County, CA designing and testing on the trails and back roads that have inspired us for over 25 years and serve our network of valued dealers. I greatly look forward to accompanying our talented and dedicated staff during this exciting new phase in our company's history."

Buckley will remain president of Marin Bikes, an iconic brand steeped in the mountain biking and Marin County lore. Buckley named many of the company's early models after the trails and communities where they were tested, including trails at Mount Tamalpais State Park, widely considered the birthplace of modern mountain biking. The Nail Trail hardtail mountain bike, for instance, was named for a trail the founder and his partner used to ride in the 1980s that was laced with nailed lumber to discourage bikers from entering illegal pot plantations in Marin County.
Today the company's headquarters is located in the Grateful Dead's former recording studio. Marin Bikes sells 83 models of road, mountain, city and kids bikes through IBDs and select sporting goods stores, including REI, in the United States and 46 other countries.