No Access To Clean Drinking Water … Can You Imagine?
LifeSaver came to life in 2007 when the world was hit by two back-to-back natural disasters — the Indian Ocean Tsunami, pictured below, and Hurricane Katrina. Michael Pritchard was compelled to find a solution to provide access to clean drinking water to those areas hit hardest with no access to clean drinking water.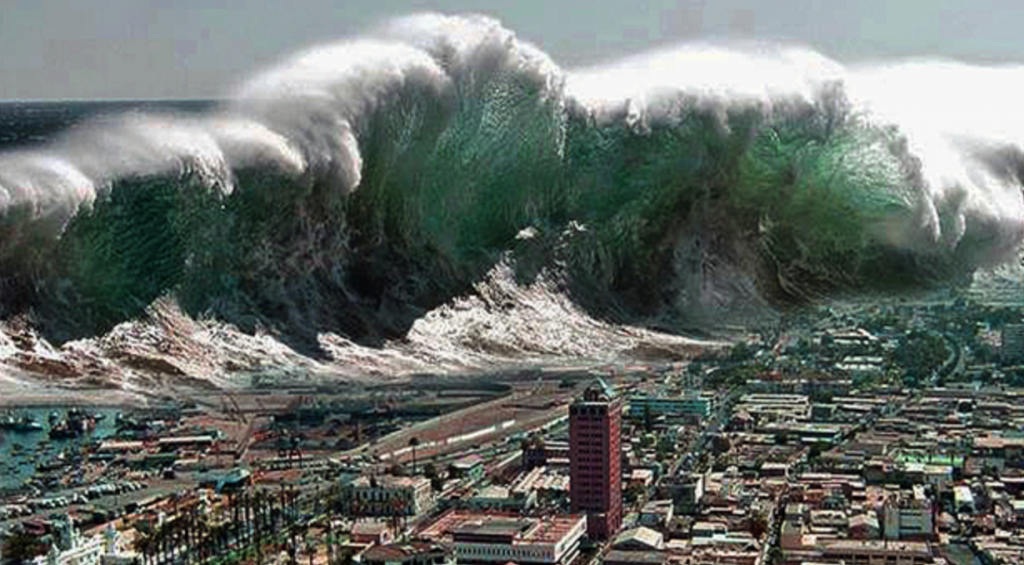 Pritchard developed what he called the "LifeSaver" prototype in his garage that would became the world's first portable water filtration system capable of removing the smallest known waterborne viruses.
Since 2007, LifeSaver has established itself as an effective and long-lasting solution to contaminated drinking water in the areas of the world where clean drinking water is not available, for our military and for adventure travelers.
LifeSaver has had a huge impact for millions of people worldwide, especially children. The technology, in the critical hours and days following a natural or human disaster, keeps people alive when it's needed most. For example, in Sierra Leone, West Africa, LifeSaver worked with DFID — UK Aid — and the Ministry of Health and Water to provide a community with large LifeSaver C2 units. The equipment is capable of producing up to 529,000 gallons of clean water, or clean drinking water, for a community of 100 people for 18 years!
LifeSaver partners with ARS Indonesia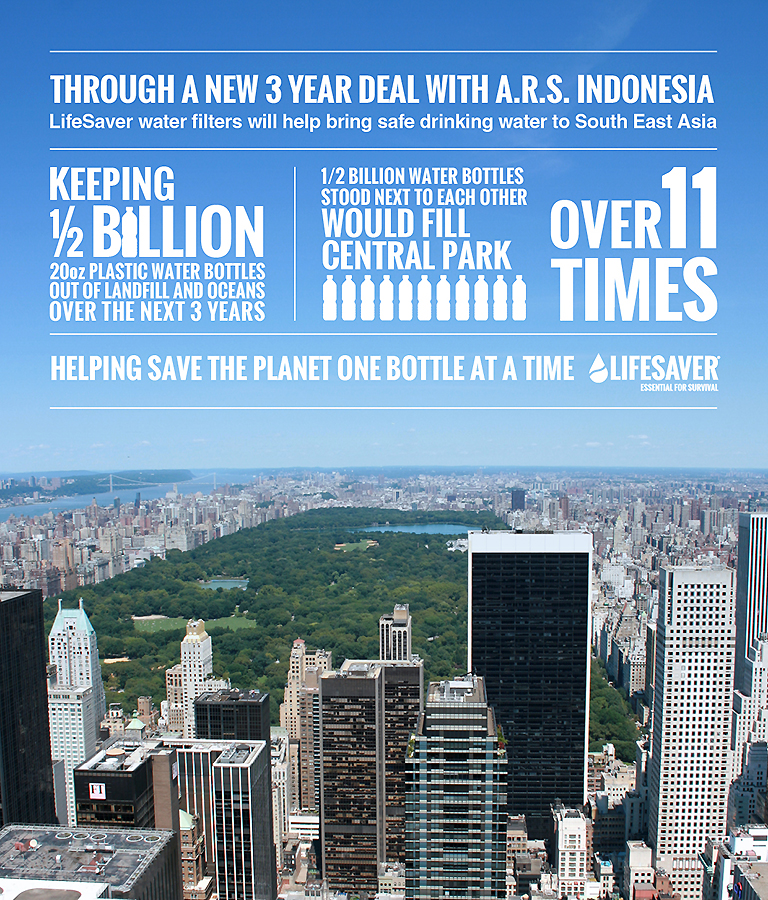 Southeast Asian nations are among the worst polluters of single use plastic bottles in the world.
Over the next three years, Lifesaver will partner with ARS Indonesia to reduce the extensive plastic water bottle problem and save more than 500 million plastic bottles from being used and discarded.
With the first shipment of Lifesaver products already on its way, ARS will begin with distribution in Indonesia and Thailand before rolling out to the Philippines and Malaysia later this year.  That adds up to 122 million gallons of clean drinking water produced by LifeSaver's products where residents often face challenges related to both the availability and safety of their water sources.
"LifeSaver got its start with a humanitarian mission — to provide access to clean, safe drinking water in places where people didn't have it. This partnership allows us to reach millions of people in need of this exact kind of product. Add to that the fact that we can make a huge environmental impact by eliminating the need for single-use plastic bottles, and we couldn't be more excited to get going." — Wesley Clarke-Sullivan, Product Manager, LifeSaver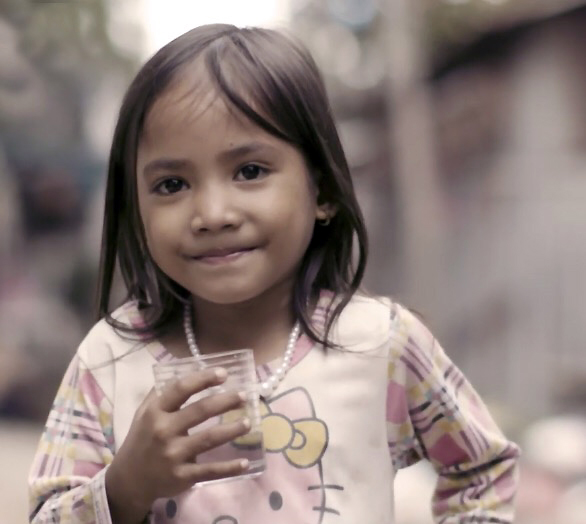 A recent World Health Organization (WHO) report stated that improving water, sanitation and hygiene could prevent almost 10 percent of the global burden of disease. In Southeast Asia, where about 1.1 million people, mostly children, die every year from diarrheal diseases, with the right interventions  8.4 percent of diseases could be prevented.
LifeSaver technology provides reliable access to clean water by removing bacteria, microbial cysts and viruses with no chemicals or electricity.  Infographic courtesy LifeSaver