Daniel Maier has been appointed Chief Financial Officer of LaserMax. Maier most recently served as LaserMax's vice president of finance and controller. He will report to CEO Susan Houde-Walter.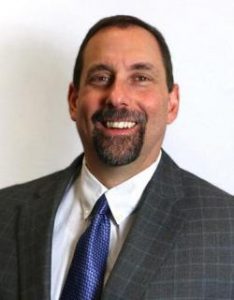 "It is a distinct pleasure to work with a professional like Dan Maier. Dan's leadership in financial management and strategy have helped LaserMax achieve dynamic growth in recent years," said Houde-Walter. "We look forward to his continued achievement as LaserMax expands in the years to come."
"LaserMax is the most innovative and quality driven company that I have had the pleasure to work with," said Maier. "The entrepreneurial spirit that has existed for over 25 years continues to bring industry changing technology to the shooting sports industry and contributing to this team is an amazing experience."
Maier joined LaserMax in 2012 as director of financial planning and analysis and corporate controller. In 2014 he was promoted to vice president of finance. He has more than twenty years of experience in operations, finance and accounting roles of increasing responsibility with Xerox Corporation, Birds Eye Foods, Robbins & Myers and IEC Electronics.