The American Apparel & Footwear Association (AAFA) announced Kevin M. Burke will step down as president and CEO, effective Jan. 21, 2014. Following today's announcement, the AAFA Board of Directors will begin the process to identify a new President and CEO as quickly as possible.

"For nearly 13 years, Kevin has been a passionate champion for the U.S. apparel and footwear industry and it's more than four million American workers," said AAFA Chairman Philip C. Williamson, president, CEO and chairman of Williamson-Dickie Manufacturing Company. "Our industry has changed significantly since Kevin came to AAFA in 2001. He brought a much-needed global vision to AAFA and travelled the world meeting with industry stakeholders to keep American workers competitive in the global market. On behalf of the board of directors and AAFA's broad and diverse membership, I applaud Kevin for his great record of success in positioning AAFA as the influential political voice of the industry. We wish him continued success in his next endeavor."

"I look forward to working with the AAFA Board of Directors and the talented AAFA staff to quickly name a new leader to guide AAFA in the years to come," Williamson said. "With so many pressing policy issues facing the industry, including the near conclusion of the Trans-Pacific Partnership negotiations, time is of the essence. We will act quickly to ensure seamless continuity in both leadership and AAFA's mission of standing at the forefront as a leader of positive change for the apparel and footwear industry."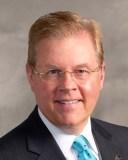 "For the past several years, I have had the wonderful opportunity to serve a very dynamic industry as its top spokesperson in Washington," said AAFA President and CEO Kevin M. Burke. (Pictued at the left.) "The key lessons I've learned during my years at AAFA are that the U.S. apparel and footwear industry is always moving forward and that the industry must maintain its global perspective to remain competitive. I will miss not being part of the day-to-day excitement of making it easier for Americans to get dressed each day, as well as working with the dedicated team at AAFA who made me a better association leader every day."

Under Burke's leadership, AAFA has grown in composition and stature to become a well-respected and nimble organization that responds to the immediate challenges and long-term goals of the members it serves. Burke's record of success includes:

Growing AAFA's membership to include more than 530 corporate members representing more than 1,500 world famous name brands. Under Burke's leadership, more than 25 percent of AAFA's membership is now related to retail, which is a dynamic shift from AAFA's long history as a manufacturing and wholesale organization.

Strengthening AAFA's organizational performance and financial position with the completion and implementation of a long-term strategic plan to guide the association's efforts to better meet member needs.

Amplifying AAFA's public policy and political voice to achieve many legislative and regulatory successes, including the passage and implementation many trade opening agreements and increased market access, greater awareness for and practical approaches to social and environmental compliance, meaningful reforms to bolster product safety regulations, greater enforcement of global intellectual property rights, and strong protections for the Berry Amendment.

Enhancing AAFA's valuable educational seminars and training programs, including the significant expansion of AAFA programs into key global markets like China, Vietnam, India, Bangladesh, Indonesia, and more, as well as expanding the scope of AAFA's programs to cover key issues like chemical management, product safety, sustainability, and more. AAFA is now the clear leader in providing quality and relevant education and training to the industry along the entire global supply chain.