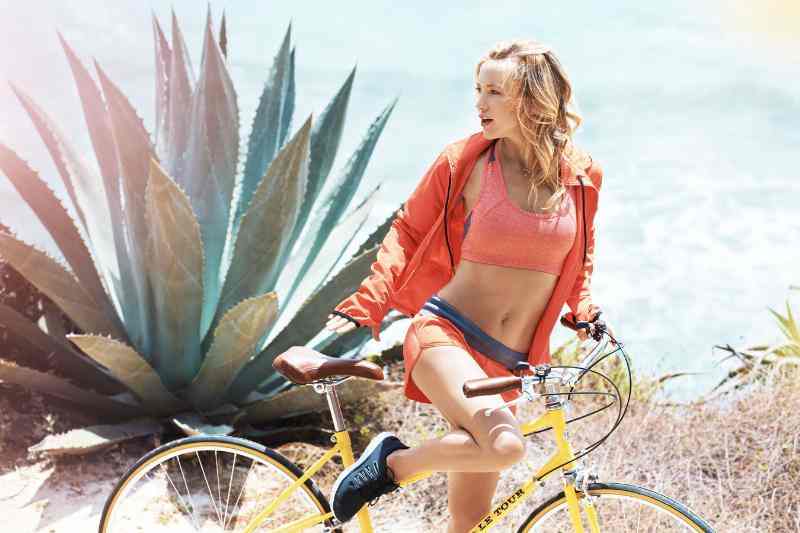 American actress Kate Hudson has co-founded a new fitness fashion line, Fabletics, in partnership with shopping website JustFab.
Fabletics "offers today's active woman high quality, fashion-infused athleticwear to help her look and feel her best as she lives her busy life. Sharing the same commitment to supporting all women on their journeys to living fit, Fabletics and Hudson have collaborated to create stylish, high performance designs using premium fabrics and construction to compliment a variety of body types – all at accessible prices."
"The most exciting part about co-founding this line is creating looks and pieces for every woman and every body type; things women can feel good in all day," said Hudson, co-founder of Fabletics. "At Fabletics, we believe all women should be able to have hip styles and amazing quality at prices that won't break the bank."
"As a lifelong fitness enthusiast, I wanted to create an athleticwear solution that upholds the core principles that JustFab Inc. is known for – high quality products at affordable prices," said Don Ressler, co-CEO of JustFab Inc. "Now, women can now effortlessly receive complete workout outfits at their doorstep that offer exceptional value every month. With personalized monthly outfit recommendations and a curated shopping experience, Fabletics offers active women an innovative new way to shop for lifestyle athleticwear."
Priced under $100, Fabletics features workout essentials such as sports bras, shorts, leggings, and tanks. The collection focuses on easy-to-wear layering pieces such as cozy jackets and hoodies, buttery soft tees and long-sleeved tops, stylish cardigan wraps, and accessories such as scarves so women can look good and feel great no matter where their workouts take them.
Fabletics changes the way women shop for athleticwear with a curated shopping experience that offers personalized outfit recommendations based on their style and workout preferences. Members who choose VIP membership at checkout receive the greatest value, with complete looks that include a top and a bottom starting at just $49.95 – a savings of up to 40 percent off retail prices. VIP members will also save on individual items, and receive perks such as Reward Points and exclusive offers. There is never an obligation to buy – VIP members can buy what they love or skip the month. Shoppers can also check out as regular members and still enjoy the value and savings that Fabletics offers compared to competing premium brands. All members enjoy free shipping on orders over $49.95.
Customers can browse the Fabletics collection, complete their style profile for personalized outfit recommendations, and meet Kate at www.fabletics.com.
Founded in 2010, JustFab Inc. is a lifestyle fashion company that offers an engaging and personalized shopping experience to over 35 million members worldwide through its portfolio of brands including JustFab (www.justfab.com), FabKids (www.fabkids.com), ShoeDazzle (www.shoedazzle.com), and Fabletics (www.fabletics.com).