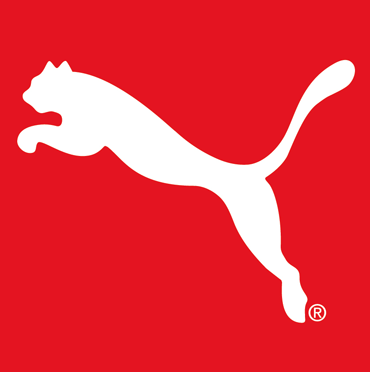 Puma AG said it will be folded into a new Sport & Lifestyle division at parent PPR with long-time chief executive, Jochen Zeitz, in charge of building a portfolio of brands around the Puma label. Puma has launched a search for a new CEO.
Zeitz, who has been at the helm of Puma for 18 years, will assume his new role as head of the new PPR unit, with Puma as core brand, once a new CEO for Puma has been found, according to a statement. He will coordinate the search in close cooperation with PUMA's Personnel
Committee.
French retailer PPR, which also owns brands such as Gucci and Yves Saint Laurent, holds 71%of the German sporting goods maker's voting rights.
Puma will also change its legal structure to that of a European corporation and be renamed Puma SE (Societas Europaea), with only one board to be chaired by Zeitz in the role of Executive Chairman. Shareholders at the annual meeting in April will vote on converting Puma
to a European Corporation, the Herzogenaurach, Germany-based company
said.
Puma said in its statement, "The more flexible and international structure of a one-tier European Corporation permits that Jochen Zeitz – in his new role as Executive Chairman of the Board – can continue to be responsible for PUMA's next phase of its corporate development while also providing PPR's future Sport & Lifestyle Division with his extensive and unique expertise in the sportlifestyle sector. PUMA will become a core brand within this new division.
"In the role of Head of PPR's Sport & Lifestyle Division, Zeitz will act as a member of PPR's Executive Committee. Within the framework of the Division's strategy developed by PPR, Jochen Zeitz will be responsible for setting up the organisation and will be in charge of operations in
order to build a portfolio of strong, complementary brands within the sport and lifestyle arena in the future. These brands, and PUMA in particular, will benefit from international growth opportunities and new synergies derived from complementary consumer universes and pooled resources. Zeitz will assume his new responsibilities as Head of PPR's Sport & Lifestyle Division"
"I strongly believe in PUMA's future potential as an innovation leader and icon for the sport and lifestyle industry backed by its strong brand. I am confident that Jochen Zeitz, together with the new CEO in charge of the PUMA brand, will bring PUMA to the next step. We will now look into expanding our sport and lifestyle investments in the coming years with PUMA as a core brand in our future portfolio," François-Henri Pinault, Chairman and CEO of PPR, said.
Puma's statement said the new management structure will be able to facilitate the implementation of PUMA's five-year strategicplan. The conversion into an SE will not infringe PUMA's working arrangements and will proceed in close coordination with the respective employee representation bodies. PUMA's five year strategic plan 2011-2015 will be released together with PUMA's third-quarter results on October 26.
With immediate effect, Zeitz will also assume the newly created role of chief sustainability officer (CSO) at PPR. The statement said this move "not only underlines PPR's strong commitment to Sustainability but is also a clear acknowledgement and is an opportunity to expand on PUMA's pioneering role in this area, taking into account PUMA's strong environmental and social commitment under the umbrella of PUMAVision."
Said Zeitz in a statement, "I will – in cooperation with the Personnel Committee – personally conduct the search for the future CEO of the PUMA brand. While all necessary preparations will be taken, I will remain CEO of PUMA. When the new CEO is appointed, I will ensure a seamless
handover and implementation of the company's five-year strategic plan which we have been diligently working on during the course of this year. After then 18 years as CEO of PUMA, I look forward to evolving my role within PUMA as well as the PPR Group and am passionate to further
pursue responsible business opportunities within a sustainable social and environmental context."