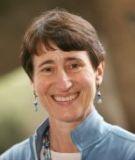 The outdoor industry was encouraged Thursday when the chairman of the Senate Committee on Energy and Natural Resources lauded the positive economic impacts of outdoor recreation on the eve of REI CEO Sally Jewell's confirmation hearing as U.S. Secretary of the Interior.
The economics of public lands have changed, said Sen. Wyden (D-OR) said in a statement issued by Outdoor Industry Association before the hearing. Recreation has become a big business, and it will be good for the economy if it grows bigger. To do that, the department will need to give more attention to the opportunities that recreation on public lands provides for businesses than it has in the past.
Nearly half of all Americans participate in outdoor activities, spending $646 billion on outdoor recreation every year, supporting more than 6.1 million sustainable American jobs and generating nearly $80 billion in federal, state and local tax revenue, according to a report released earlier this year by Outdoor Industry Association.
Jewell sailed through her confirmation hearing with little of the fireworks or friction exhibited toward other recent Obama nominiees. Several Republican senators praised her business background.
"I understand you have fracked a well, that you are a petroleum engineer who has worked for Mobil and that you are CEO of a $1 billion corporation," said Sen. Lamar Alexander, R-TN. "May I ask you how you got nominated by this administration? You sound more like someone a Republican would have nominated."
The most friction came over health care reform rather than energy or public land policy, when Sen. John Barrasso, R-WY, questioned why REI had requested a special waiver from the Affordable Care Act in 2011, two years after Jewell publicly supported the bill that created the law in an appearance alongside President Obama. The U.S. Health and Human Services Department has issued about 1,100 such waivers in recent years.
Jewell explained the waiver was needed to extend a separate healthcare plan with a $10,000 annual benefit cap to REI employees that worked less than 20 hours a week on average. She emphasized that employees who worked more than 20 hours a week were eligible for the same plan as REIs full-time employees, even though the law only requires employers to offer full-time benefits to employees who work at least 30 hours a week. Jewell said REI is now working to replace its plan for employees who work less than 20 hours a week with an exchange based plan authorized to being selling insurance in 2014.
Barrasso asked whether Jewell would be as willing to grant waivers from the National Environmental Policy Act (NEPA) to companies trying to access oil, gas and other resources on public lands or offshore.
There is a lot of uncertainty around NEPA and I ask that you look at that as an opportunity to keep people working in this country rather than forcing them out of work. Barraso said.
When asked repeatedly by Western Senators whether she would support the mining of fossil fuels on public lands, Jewell said she supported Obamas all of the above energy policy. Safe and responsible development is essential to our future, she said.
She also assured Sen. Bernie Sander, I-VT, that she believed in climate change.
The scientific evidence is clear, said Jewell. There is no question in my mind that it is real and the scientific evidence is there to back it up. I support the President's significant emphasis on renewable energy.
The Secretary of the Interior oversees a department vital to the countrys economic recovery and is tasked with the protection and preservation of Americas natural resources, cultural and tribal communities, and the nations public lands legacy.
Sally Jewell is the right person for this job, said Frank Hugelmeyer, president and CEO of Outdoor Industry Association. It is critical that the needs of our nations public lands and waters are managed in a balanced and holistic manner to support the economy and create jobs. Ms. Jewell recognizes that this is not an 'either-or choice.