686 Director of Marketing Brent Sandor's pick is a wear-everywhere sweatshirt tricked out with infiDry 5k fabric, because you deserve to wear your hoody in powder.
Writer: Carly Terwilliger
While the arrival of fall means snow enthusiasts of every stripe have officially started offering their prayers to the powder gods, it's also bound to see the reemergence of your favorite cool-weather staples.
Case in point – your soft, broken-in cotton hoody. You wear it everywhere, including the slopes, because that's what you've always done. And 686's Director of Marketing Brent Sandor is officially begging you to stop it.
That cotton hoody is one busted trick away from getting soaked, and then how are you going to feel? Answer: cold, wet and miserable. But look, Sandor said, "I get it. It's a great look, and I like it too. But we kept thinking there had to be a better version."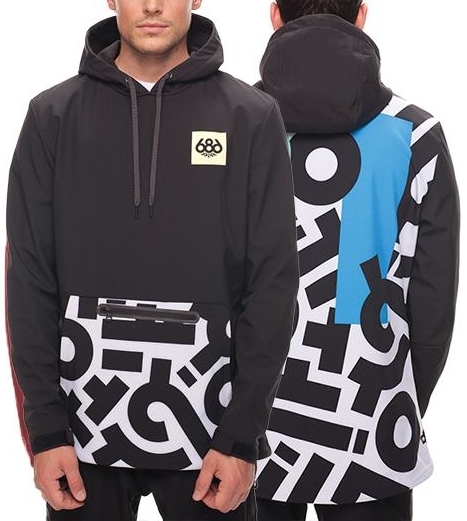 Enter the 686 Waterproof Hoody, because you deserve to wear your hoody in powder. It's basically your favorite everyday sweatshirt, but enhanced with waterproof and breathable infiDry 5k fabric and a few extra zippers to keep the pow out. It also comes in colorways courtesy of artist Aaron De La Cruz (shown left) and graphic designer Meggs (above).
"As a kid, I was like, cotton hoody, don't care," said Sandor. "Then I moved to the Pacific Northwest and all of a sudden it was, 'Wait, I do care.'" In other words, he got an education in cold and wet, but experiential learning is just a part of the information consumers are absorbing these days. An educated customer base is "great, but it puts pressure on us," Sandor observed. "We have to come correct now" in order to satisfy their savvy fans.
So shred on, you crazy snow fiends, but do it in a hoody that's going to make – instead of break – that work day when you came down with a nasty case of the powder flu. And if you want to complete the headed-to-the-skate-park look, try pairing it with 686's Deconstructed Insulated Denim Pant (shown below).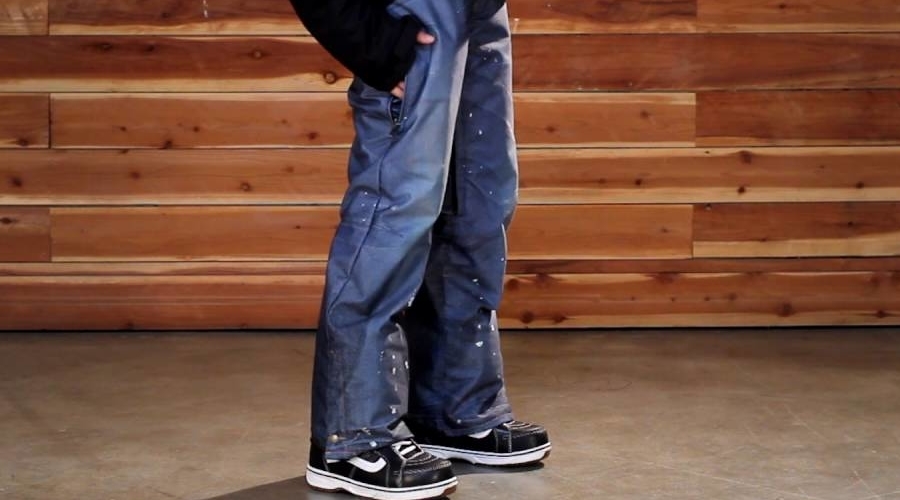 Photos courtesy 686