Insoles have long been a favorite point-of-sale (POS) add-on for the Outdoor, Family Footwear, and Run Specialty retailer, but since early 2015 the category has seen a steady decline in sales.
Based on analysis of retail POS data compiled by SSI Data*, after rebounding from the impact of the barefoot/minimalist movement on running insole sales, which topped out at 9.9 million units sold in 2014, unit sales in 2015 were flat with 2013 at 9.5 million units sold. Calendar year-to-date sales through May 14, 2016 were also down in the low teens. The slump brought bad news for Run Specialty retailers as sales declined 6 percent in the calendar year-to-date through May 14, 2016. In other key channels:
Chain Specialty sales were down 17 percent,
Internet sales were down 20 percent, and
ASSG and Family Footwear sales were both down 9 percent.
But what's driving the decline, and what can retailers do to breathe life back into this once vibrant category?
Average selling prices have remained constant at $18.37 for the past four years. Brand share and top sellers have also been relatively consistent which may indicate the category, and more specifically, the product assortment at retail, has gotten stale, offering consumers little incentive to open their wallets. Increased competition and advertising from grocery and drug store brands may also be cutting into sales but the conversation, or lack of engagement on the sales floor between the sales associate and the consumer, is much more likely the cause.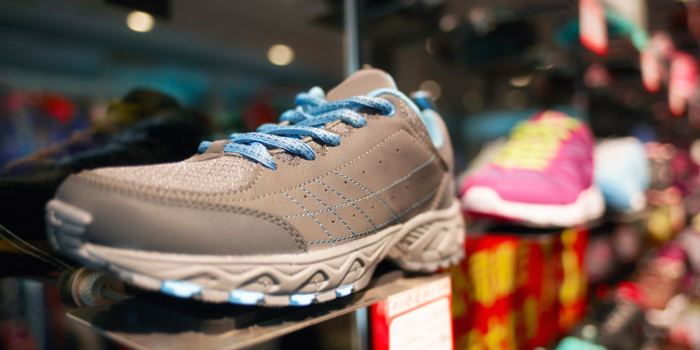 For 2016, total Footwear sales grew 10 percent year-to-date while sock sales fell 20 percent providing a hint that customers are simply not fully engaged during the sales process. If you are a retailer, ask yourself this question: is your staff working or clerking?
Add-on sales are the life blood of a successful retail operation driving growth and profitability. Owners and managers must train their associates and set expectations that focus on a complete sales process for the fastest method to inject life into the insoles category.
Buyers also need to consider new brands and/or products to develop a renewed enthusiasm on the sales floor. When complacency trickles down and when assortments become stale, both the customer and sales associates are likely to disengage from active selling.
By Ben Pickel,  Sports & Fitness Category Manager,  SSI Data/SportsOneSource
*SSI Data, powered by SportsOneSource, collects and analyzes POS data from more than 20,000 retail doors across nine channels of distribution. To learn more call 303.997.7302.