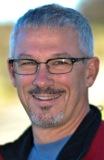 Frank Hugelmeyer has officially taken his seat as president of the Recreation Vehicle Industry Association (RVIA), succeeding Richard Coon, who retired after serving in the position for the past 10 years.

Hugelmeyer, whose appointment was announced in early June 2015 by RVIA Chairman of the Board Derald Bontrager, president and CEO of Jayco, Inc., was from 2000 – 2014 president and CEO of the Outdoor Industry Association (OIA).

"After spending much of the summer getting to know RVIA members and staff, I am even more enthusiastic about this association and this industry," said Hugelmeyer (pictured). "I want to honor and thank my predecessor, Richard Coon, who leaves the association in a great position, and who has been a wonderful partner during our transition. The team that Richard built in the past decade is outstanding and now it's our task to continue to work on behalf of the industry, one of America's best."

Hugelmeyer added: "It is also time to turn the page and prepare RVIA for the future. I look forward to working with Chairman Bontrager and the rest of our dedicated board, our senior management team and our entire staff to create and unite our industry around a common vision, leading to even greater success."

"Whether it is understanding next generation consumers or embracing new technologies, the association must keep pace with and stay ahead of the rate of change facing our membership and the RV industry," said Bontrager. "As a skilled strategist and dynamic leader, Frank Hugelmeyer is again the right man at the right time for RVIA, and that is why we enthusiastically welcome him as RVIA's new president."

Hugelmeyer was the long-time president and CEO of the Outdoor Industry Association (OIA), the trade association for the outdoor recreation industry and title sponsor of the Outdoor Retailer tradeshows. In this capacity, he worked with the world's premier outdoor brands and business executives including The North Face, Patagonia, Timberland, Columbia Sportswear, L.L. Bean, REI, Cabela's and Amazon, along with numerous governmental agencies, non-profit groups and foundation

In addition, he has served on a wide variety of boards and advisory groups including the Outdoor Foundation, National Forum on Children and Nature, Sustainable Apparel Coalition, Theodore Roosevelt Conservation Partnership, Western Governors' Association Recreation Task Force and President Obama's Partnership for America's Great Outdoors.

The Recreation Vehicle Industry Association is the national association representing approximately 400 manufacturers and component suppliers producing 98 percent of all RVs made in the United States.