—Sponsored Content—
Two of retail's biggest shopping events—Black Friday and Cyber Monday—are just a few short weeks away, and this year's sales period will be more competitive than ever. Most retailers will start their campaigns early and offer steep discounts to attract shoppers. 
To stand out, you must take an analytical and creative approach to your Black Friday and Cyber Monday initiatives.  
Be Smart About Advertising And Promotions
Identify the items and equipment most likely to be used in December in your area. Tap into your point-of-sale data as well as local trends to determine which products will be in high demand. Use Lightspeed's reporting features to view your sales from previous seasons to inform your inventory decisions. From there, come up with enticing offers that would go well with those products, then start promoting them. Be sure to cover all your bases, including emails, social media, in-store collateral, and gift guides.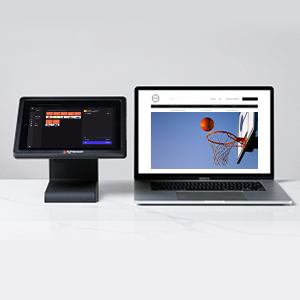 Sell and Fulfill Orders Across Multiple Channels
Modern shoppers use multiple channels to research, browse and buy. To maximize sales, you need to be where your customers are, which means selling across physical and digital channels. 
In addition to a physical storefront, set up shop online by selling through an e-commerce site, social media or both. And don't forget about multi-channel order fulfillment. Speed and convenience are key, particularly during the holiday season. Customers want to get their hands on their orders quickly, and you can meet their expectations by being flexible. 
To that end, consider offering multiple options for how shoppers can receive their orders, including shipping, local delivery and click-and-collect. 
Implementing all of the above may seem like a tall order, but it's entirely doable when you have a solid system in place. To effectively sell and fulfill orders across multiple channels, equip your business with a retail management solution like Lightspeed, which syncs your inventory, sales and customer data in real-time.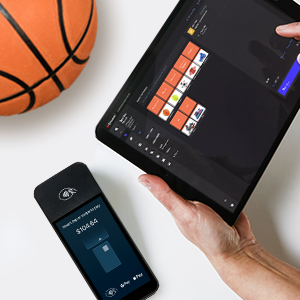 Consider Service Sales
If you offer services in your store, don't forget to highlight them during Black Friday, Cyber Monday and beyond. Consider marketing offerings like tune-ups, repairs and equipment fittings as unique gift ideas. 
In addition to selling merchandise, Lightspeed lets you add services (e.g., cleaning, maintenance, etc.) to your catalog to track progress, sales, and more. Aside from driving revenue, these services attract foot traffic and enable you to provide rich in-store experiences that keep customers coming back. 
Bringing It All Together
Now is the perfect time to equip your sporting goods business with tools to help you thrive during Black Friday and Cyber Monday. Lightspeed's all-in-one commerce platform gives you everything you need to win in the weeks and months ahead. Whether looking for deep retail insights to make informed decisions or need robust tools for selling everywhere, Lightspeed Retail has got you covered. Discover why sporting goods retailers all over the world use Lightspeed to run and grow their businesses.
Photos courtesy Lightspeed