Gymshark announced the appointment of Carly O'Brien to VP of marketing. She reports to Niran Chana, Gymshark's president, International.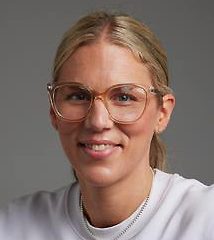 In her new role, O'Brien will be responsible for driving international growth across the UK, EMEA and APAC regions, increasing brand awareness and launching new customer engagement strategies. She also has the task of "implementing a new regionalized model as part of a holistic marketing strategy."
Before joining Gymshark, O'Brien was chief marketing officer at e-commerce company The Very Group. She previously held senior leadership positions at financial firms MBNA, Virgin Money and RBS.
Chana said in a statement, "Carly's track record speaks for itself. She is an extremely astute marketer with incredible experience in some of the UK's most dynamic companies. She has been a tremendous influence in everything she has done to date, and I have no doubt that Gymshark will be no different."
Photo courtesy Carly O'Brien