A special collection dedicated to man's best friend.
Founded in 1952, Moncler continues to merges style with technology — harnessing the knowledge of mountaineering experts. Moncler collections combine extreme needs with day-to-day city life, and now you can include your favorite pooch. Moncler teamed up with Polo Dog Couteur for a special Winter 2017 collection of puffer coats.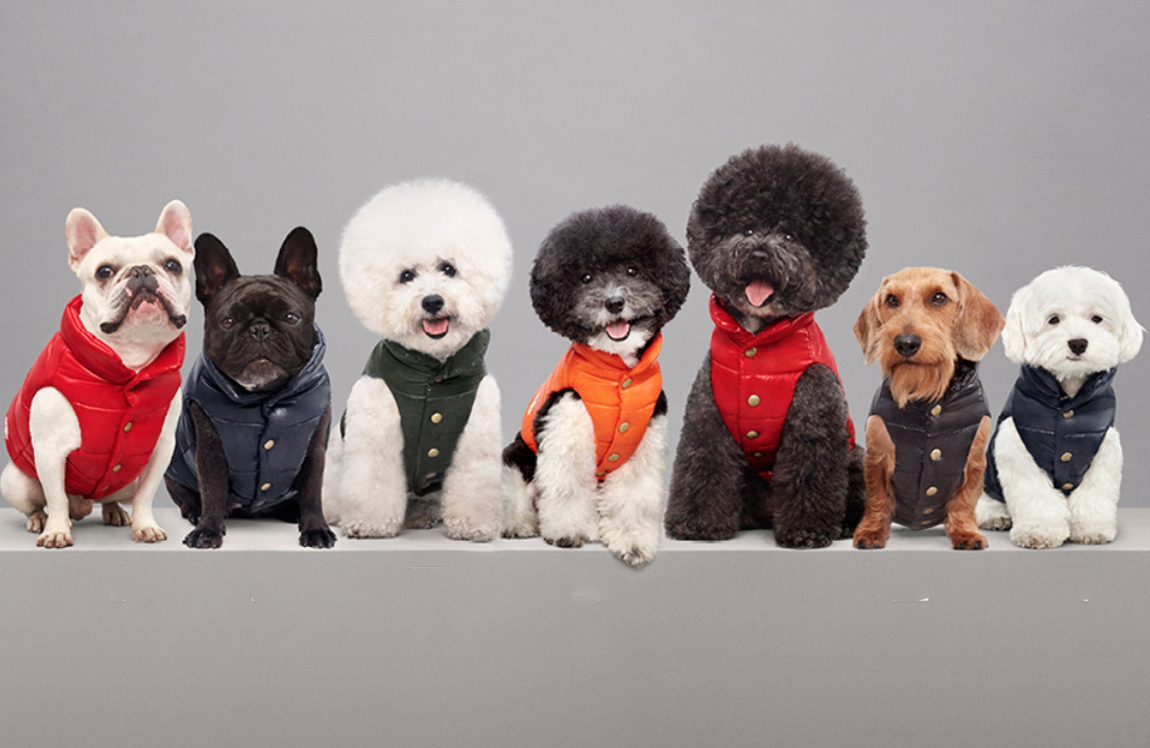 According to the company, the mini collection is designed to "allow our four-legged friends to follow us on the snow or to the harshest climates, staying warm and protected without limiting their movement in any way."
The jackets come in two sleeveless dog-appropriate styles, a knitted jacquard sweater and Moncler's classic nylon laqué puffer, both designed for small and medium-sized dogs. The jackets range from $370 to $450 and are available at Moncler stores and online.
Photos courtesy Moncler