According to Golf Datatech,
golf rounds played in the U.S. were down 12.1 percent in February as shown in the infographic below.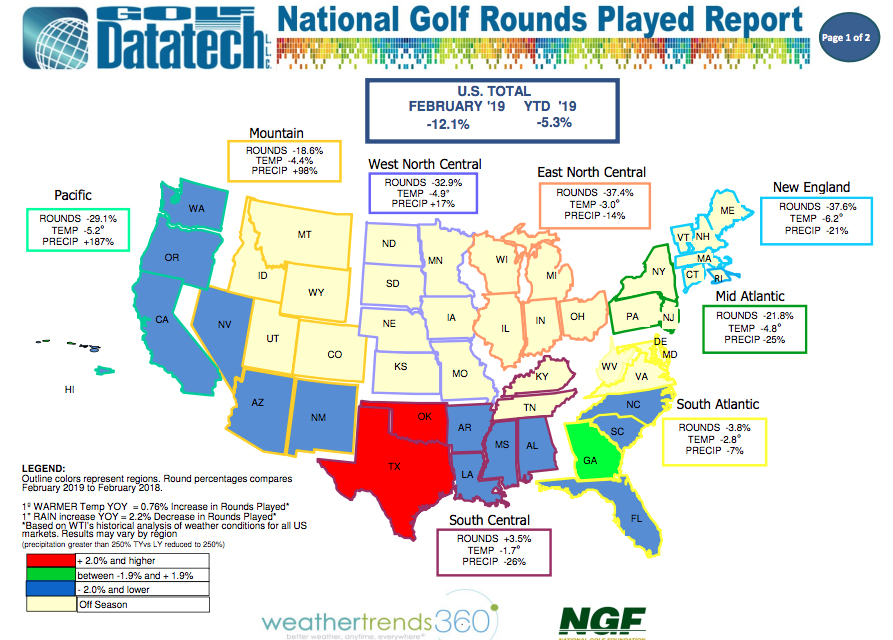 All regions except for the South Central (+3.5 percent) saw losses during the month. Declines were seen in Pacific (-29.1 percent), Mountain (-18.6 percent), West North Central (-32.9 percent), East North Central (-37.4 percent), South Atlantic (-3.85 percent), Mid Atlantic (-21.8 percent), and New England (-37.6 percent).
Image courtesy Golf Datatech