"No duty is more urgent than that of returning thanks."
— James Allen, writer
In Recognition of  Military Appreciation Month, MPOWERD will donate one Luci EMRG light to U.S. Servicemen through Operation Gratitude for every MPOWERD Luci Americana light purchased.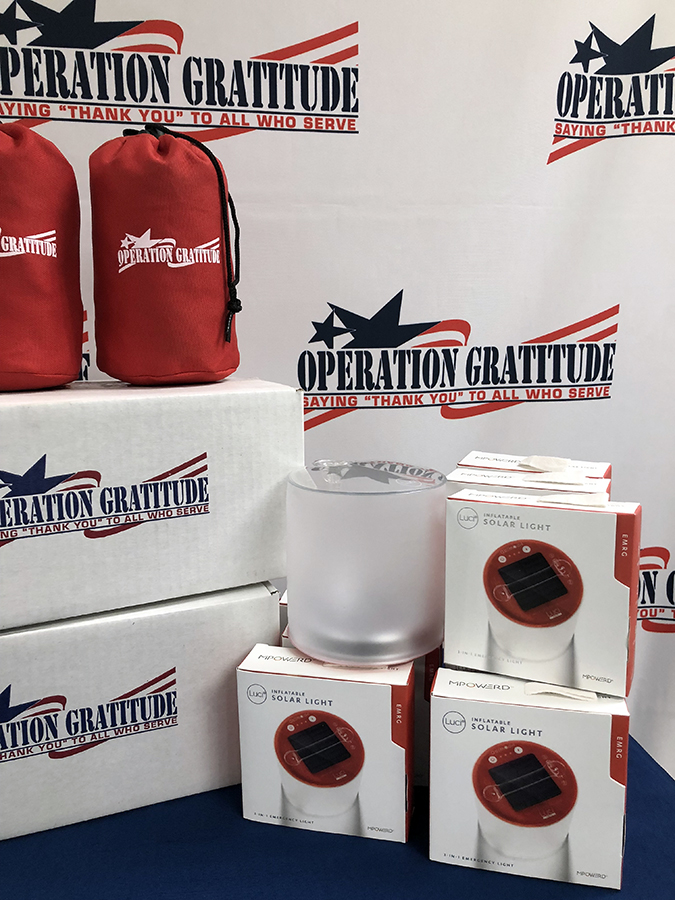 Beginning June 1, MPOWERD started pre-sales of the Luci Americana light on the company's website. For each light sold, the brand will donate one Luci EMRG light to Operation Gratitude to be included in the care packages the non-profit sends directly to our servicemen here and abroad. 

The Luci Americana is a solar inflatable light that you can purchase in either red, white or blue for entertaining at home, for your next outdoor adventure or to have on-hand in an emergency.
The Luci EMRG is an all-in-one, pocket-sized lantern, flashlight and emergency solar-powered light, perfect for  military use. The compact light works as a flashlight during storms, blackouts, roadside trouble or as a portable light in the field.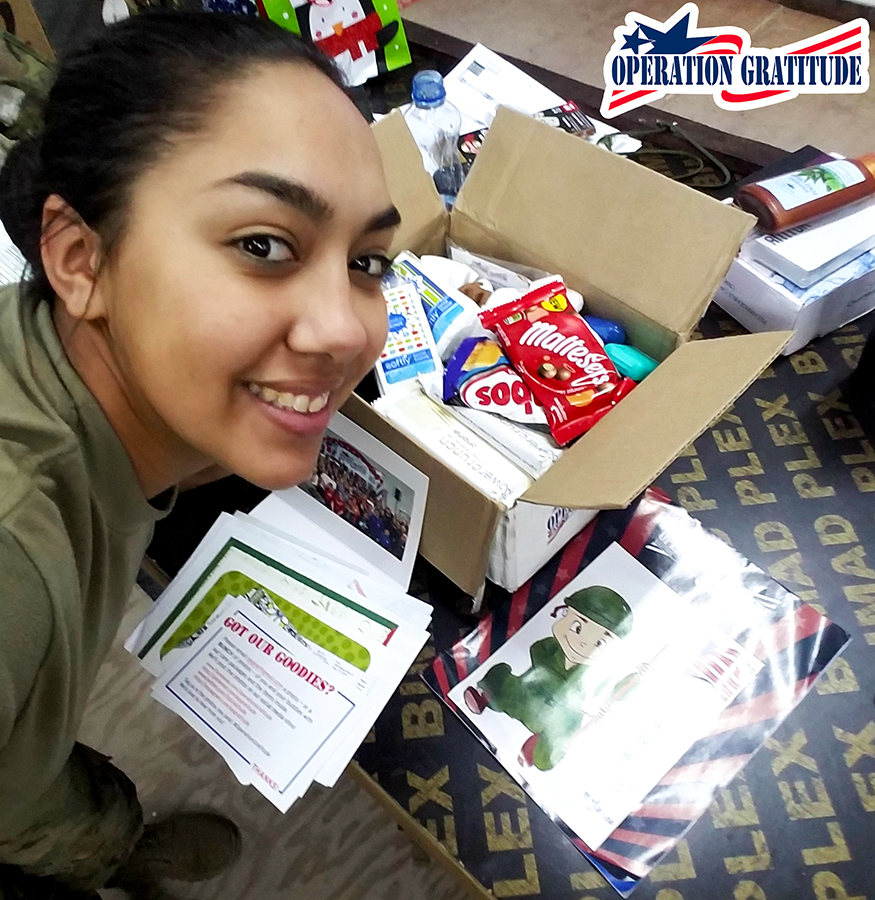 In 2012, MPOWERD created Luci, the brand's original inflatable solar light, to be an affordable, clean energy product for everyday use or to serve developing countries without electricity.
"As a mission-driven company, we applaud Operation Gratitude on their efforts to lift spirits and meet the evolving needs of the U.S. Military and First Responder communities." — Seungah Jeong, CEO, MPOWERD
"Through the collaboration between the private and NGO sectors, we can all make a difference. Our positive partnership with Operation Gratitude will empower consumers to be change-makers and participate in building community." — John Salzinger, co-founder and CBDO, MPOWERD
—•—
Operation Gratitude's Mission is twofold … to lift spirits and meet the needs of the military and first responders and to provide volunteer opportunities for U.S. citizens to express appreciation to all who serve in the military.
Since its inception in 2003, hundreds of thousands of Operation Gratitude volunteers have filled, assembled and shipped an average of 250,000+ care packages every year to troops, veterans, first responders, new recruits, military families, wounded warriors and their caregivers.
"We're thrilled to partner with MPOWERD to expand our support of service members and our mission to give every American a way of expressing their appreciation to those who serve. This buy one, give one campaign provides a tangible way for a grateful nation to say 'Thank You' to our nation's heroes. Every day we see the impact of our care packages in the emails we receive from deployed troops; with the addition of Luci lights, we aim to further brighten the lives of our men and women in uniform." — Kevin Schmiegel, CEO, Operation Gratitude.

Photos courtesy MPOWERD x Operation Gratitude