As the fishing market continues to grow, demand for angler-specific tools does too.
Writer: Travis Poulin
Gerber has introduced a new line of multi-functional fishing products that outfit the angler from the trek in – to the catch – to the journey home. The new line consists of 12 different products that serve a variety of purposes for different areas of fishing. Some features include line management tools, pliers and fish processing tools, and serve a variety of anglers from fly fishermen to flat water anglers and anyone in between.
"We had to look at the market in a different way," said Andrew Gritzbaugh, VP of marketing for Gerber. "We wanted to see what problems anglers were having, what tools they were lacking and make something that could solve their problems. The market isn't just about knives anymore; it's about multi-functionality." The result was an innovative line of multi-tools that caused quite a buzz at Outdoor Retailer last month.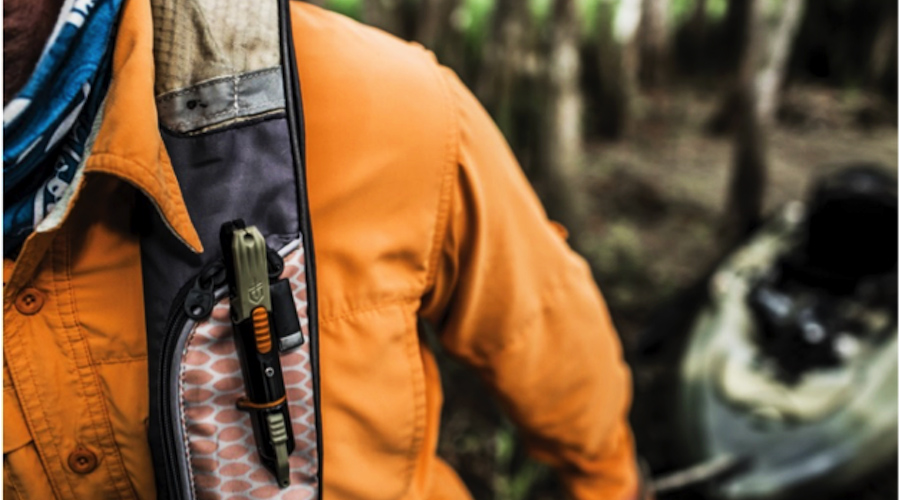 Fishing is a natural adjacency to the Gerber consumer. Gritzbaugh said the company is targeting the adventurer with the new line based on the growing popularity of backcountry excursions and fishing in remote areas. He said there are plenty of tools on the market for "comfort fishermen" who tend to fish in easy access areas and convenient locations, but nothing for those who want to adventure further away from civilization. Three items stood out for us at the show.
LineDriver, the compact, dual-ended tool has everything needed to simplify line management: one end rotates to quickly tie knots and clear eyelets, the other end features a crimper, hook threader and scissor snips. A pocket clip and tether point keep the tool secured for easy access.
Magnipliers, the ergonomic trigger grip is offset to keep line of sight in tight places, while the finger choil offers maximum control. The thumb lock and ambidextrous tether points ensure safe stowage and transport while on the move. Processor Take-A-Part Shears, the shears work as a cohesive unit and as independent tools for processing your catch.
The new line is just the first wave of fishing multi-tools for Gerber. Gritzbaugh said future products will be determined by fine tuning and tailoring the tools based on consumer demand. He said to expect Gerber to break into other fishing markets, which could include saltwater, which he said has some market attributes that are desirable.
"Gerber is known for re-imagining the common tool and delivering intuitive, multi-functional gear," said Gritzbaugh. "This new collection of fishing products is rooted in Gerber's extensive experience developing problem-solving products for users in expeditionary environments –  from U.S. Soldiers in Afghanistan to elk hunters in Montana. This new collection will serve the experienced angler by providing intelligent design, insightful material combinations, and progressive new technologies that will enable them to venture farther and fish beyond."
Gerber's line of fishing multi-tools will be on the market Spring 2018.
Photos courtesy Gerber