Patagonia settled its lawsuit accusing Gap, Inc of illegally copying its longstanding Snap-T fleece design.
The lawsuit includes a photo of one of Gap's pullover fleeces, calling it a "look-a-like product" that is "using a highly similar rectangular logo, all designed to make it appear as though Patagonia is the source of Gap's products or has collaborated with Gap." Both garments feature a bright, color-blocked pattern, a snap-closure neck, a triangular, snap-closure chest pocket, and a rectangular logo above the pocket featuring a mountain skyline.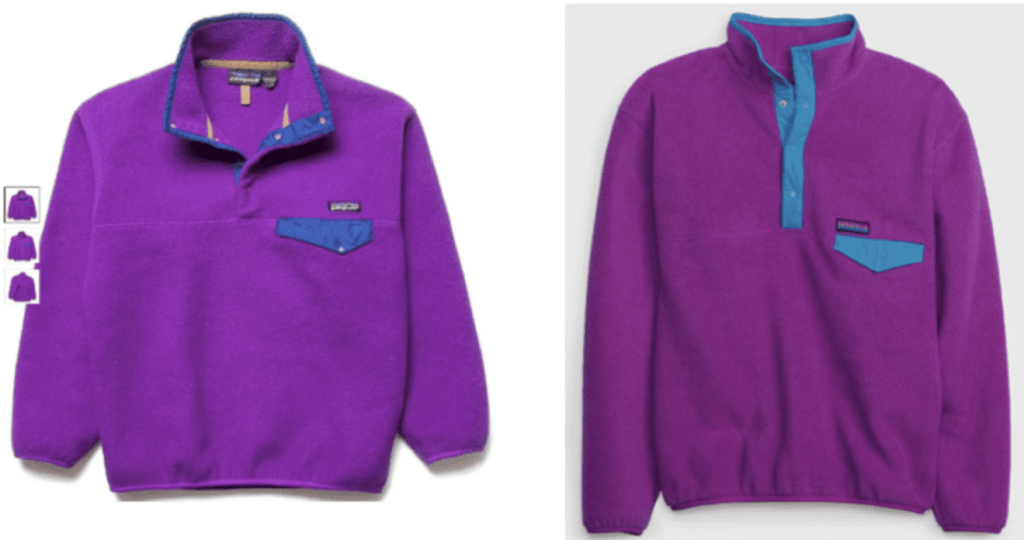 According to Reuters, the judge dismissed the case on Wednesday after the companies told the court that they had reached a settlement and agreed to drop their claims. The settlement terms were not disclosed.
Lead photo courtesy Patagonia