Fleet Feet Fort Myers owners Janene and Brian Urichko agreed to purchase Run Florida On McGregor from friend and owner John Rinkenbaugh, who will join Fleet Feet Fort Myers as an outfitter. As part of the acquisition, Fleet Feet Fort Myers will remain in the Bell Tower Shops, while the Run Florida location will close.
The acquisition is expected to close at the end of November.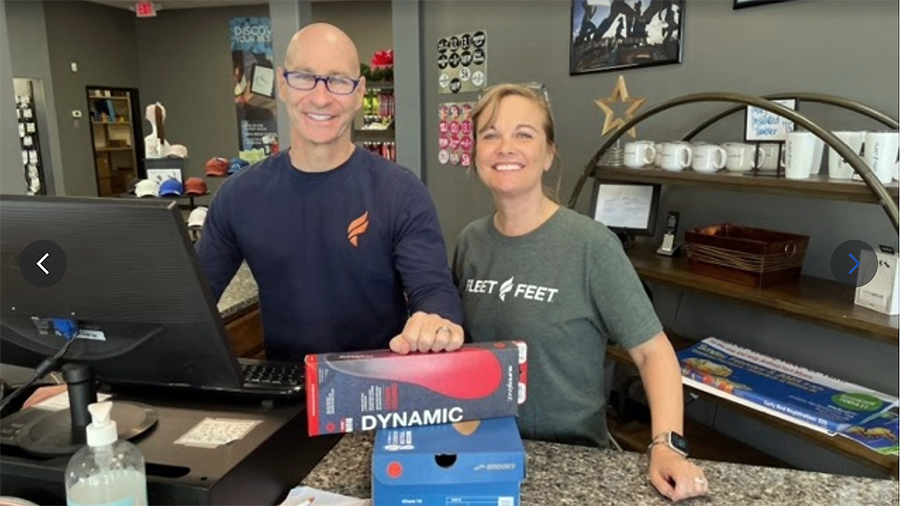 "We look forward to continuing the journey of Run Florida with Fleet Feet, a brand synonymous with community and passion," said Janene Urichko. "Together with John, whose dedication and expertise has significantly impacted the local running community, we envision this location becoming the go-to hub for fitness enthusiasts in the area."
The Urichkos were patrons of the Fleet Feet Orlando store, where Brian eventually worked. After spending 30 years in education, he and his family opened Fleet Feet Fort Myers in 2022.
Mike Pemberton opened On the Run more than 30 years ago. The business evolved into Run Florida in 2007 and in 2010 the store moved to its McGregor location. Run Florida is a cornerstone in the Fort Myers running community, supporting local high school running programs and assisting at regional running events. Rinkenbaugh, a lifelong runner, took over the ownership of Run Florida in 2014.
"Joining Janene and Brian's team at Fleet Feet is the start of a new chapter for our local running community," said Rinkenbaugh. "I'm excited to bring my passion and expertise for running to Fleet Feet and continue the tradition of providing the best experience possible for active individuals in the region."
"Fort Myers is a vibrant and evolving market," said John Moloznik, vice president of business development at Fleet Feet. "With the Urichkos at the helm and the incorporation of John's extensive experience, we are confident Fleet Feet Fort Myers will continue to enhance the local running ecosystem, embodying our brand's commitment to fostering active lifestyles across communities."
Photo courtesy Fleet Feet Fort Myers