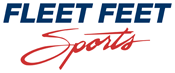 Fleet Feet, Inc. honored the outstanding contributions and accomplishments of its franchisees, employees and vendors during its annual National Franchise Conference June 27- July 1, 2009.  This year's event was held in Cambridge, MD.
Franchise owners and employees from 80 Fleet Feet Sports stores and representatives of 60 industry vendors gathered for a week of education, networking and business planning.  The theme of this year's conference was Running a Fit Business, designed to help store owners and employees improve the customer experience, plan sales, manage inventory and improve financial performance. 
The conference featured extensive workshops on customer experience and financial management, including an innovative new selling strategy that will fundamentally change how stores plan sales and the way they approach buying and managing inventory in the future.  Franchisees participated in business roundtable discussions where vendor executives, top independent specialty running store owners and Fleet Feet Sports franchisees discussed current business issues.  Franchisees also attended an exclusive, expanded trade show that included more than sixty specialty vendors. 
"Solid operational and financial management practices have allowed Fleet Feet Sports to thrive in a challenging economic environment," said Fleet Feet, Inc. President Jeff Phillips.  "Continued evolution of best practices combined with innovative new ideas will drive our business into the future and ensure our ongoing success."
As part of the event, Fleet Feet, Inc. honored its franchise owners and vendors at its annual Awards Dinner. 2009 award winners include
Fleet Feet Sports Brand Builder Award
Suzanne and Dink Taylor of Fleet Feet Sports Huntsville, Alabama
This award recognizes a Fleet Feet Sports franchisee, opened for more than three years, for excellence in establishing and promoting the Fleet Feet Sports brand in their community, and for contributions to the national Fleet Feet Sports network.
Fleet Feet Sports New Store Development Award
Arlene and Charles Woodruff, Fleet Feet Sports Albany, New York
This award recognizes an outstanding Fleet Feet Sports franchise that has been open more than one year and fewer than three years.
Fleet Feet Sports Pinnacle Award
Jeanne and Pete Snell, Fleet Feet Sports Tucson, Arizona

This award recognizes a franchise that demonstrates excellence in customer acquisition, staffing & customer service, financial & inventory management, and vendor relations, while embracing Fleet Feet Sports initiatives such as FITLOSOPHY, No Boundaries® and the Balanced Score Card.  Excellence in these areas defines the very best of Fleet Feet Sports today and in the future.
Fleet Feet Sports Lola Amcher Vendor Customer Service Award
David Drees, Nike, Inc.
This award, named for its first recipient, recognizes outstanding customer service to Fleet Feet Sports franchises by a vendor representative.
Fleet Feet Sports Footwear Vendor of the Year
Saucony, Inc.
This award recognizes a footwear manufacturer for providing excellent product, support, and services to Fleet Feet Sports stores.
New Balance Athletic Shoe, Inc. was recognized for their overwhelming and generous support of the No Boundaries® National Training Program above and beyond the normal course of business.  The program, in its second year, guides participants toward becoming active by pursuing an achievable goal of walking or running a 5K for the first time.
Fleet Feet Sports Jane Ketchin Bryl Memorial Scholarships


Jaclyn Glotzbier, Fleet Feet Sports Mahwah, New Jersey

Grace Bentley, Fleet Feet Sports American Fork, Utah

Matt Ederer, Fleet Feet Sports Albuquerque, New Mexico

Alex Warren, Fleet Feet Sports Raleigh, North Carolina

Reed Nunnelee, Fleet Feet Sports Jackson, Mississippi

Jenn Short, Fleet Feet Sports Brentwood, Tennessee

Casey McCullough, Fleet Feet Sports Greenville, SC
Established in 1999 in memory of Jane Ketchin Bryl of Fleet Feet Sports Albuquerque, the $600 scholarships are awarded to Fleet Feet Sports employees and/or children of Fleet Feet Sports store owners or corporate staff who will attend a college or university in the fall.  With her dedication to her family and her community, Jane Ketchin Bryl embodied the Fleet Feet Sports philosophy to help people reach their goals whether in business, education or life.
"This year's slate of award winners is indicative of the breadth and depth of talent and leadership we find within our franchise stores," said Phillips.   "There is a remarkable group of young people associated with Fleet Feet Sports, and we value their individual and collective contributions, both to our organization and to the communities they serve."