The Atacama Desert is a 49,000-square-mile pocket that sits at an elevation of 7,900 feet
and is one of the driest places on Earth, barren yet beautiful.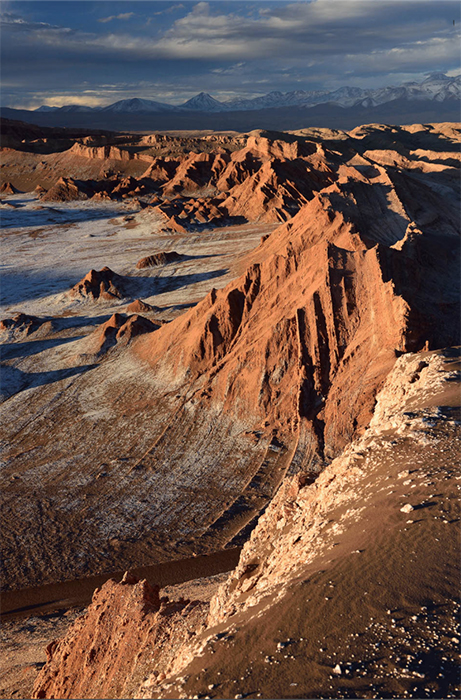 Wedged into a 600-mile strip in the extreme north of Chile, its salt plains and rocks rest against the borders of Argentina, Bolivia and Peru. Its remoteness is pure. Its landscape serrated. It's Chile without a lifeline.
—•—
Lorraine Blancher, Osprey ambassador, pictured in Today's post, and Robin Munshaw embarked on a multi-day bike packing expedition through unmapped trails and canyons in the Atacama Desert in Northern Chile, captured in the film "Beyond Trails Atacama."  (Watch here.)
The film follows their ambitious human-powered adventure in this barren and inhospitable place where temperatures can fluctuate by as much as 30 degrees in a single day.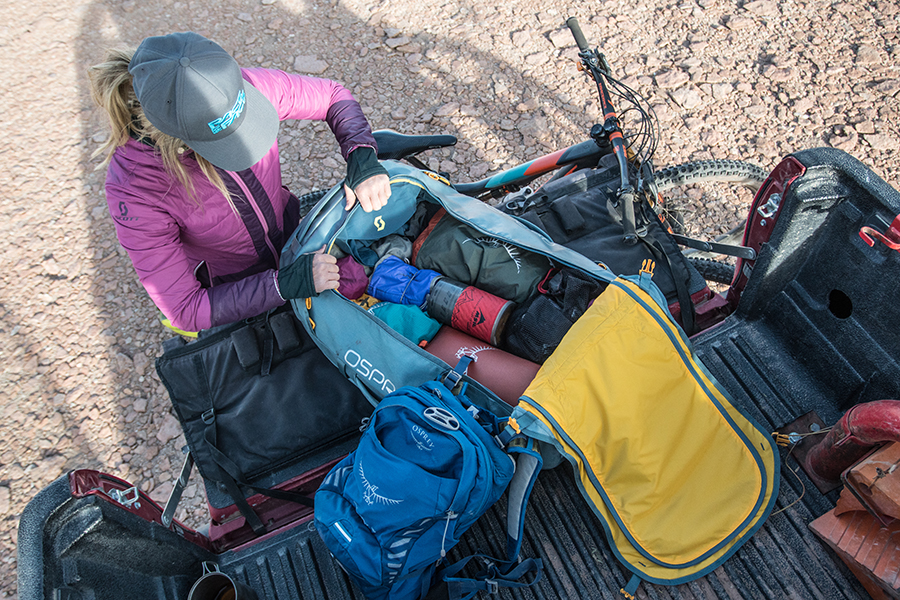 As mountain bike explorers, the endless kilometers of natural ridge lines scattered with unmapped wild trails and historic salt trade routes created by earlier civilizations offered adventure and challenges beyond the confinement of traditional mountain bike trail networks. Blancher and Munshaw have reached and ridden where no bike have gone before.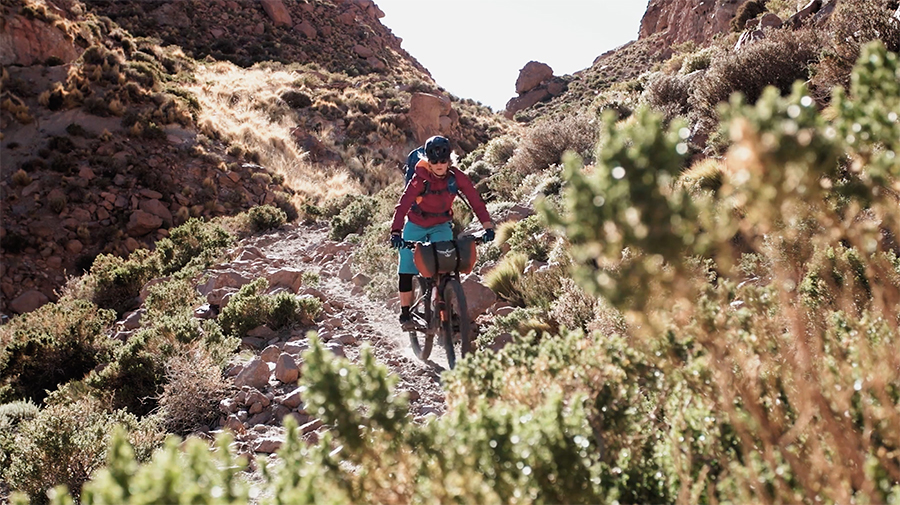 "Every new path you travel on or off the beaten path brings uncertainty."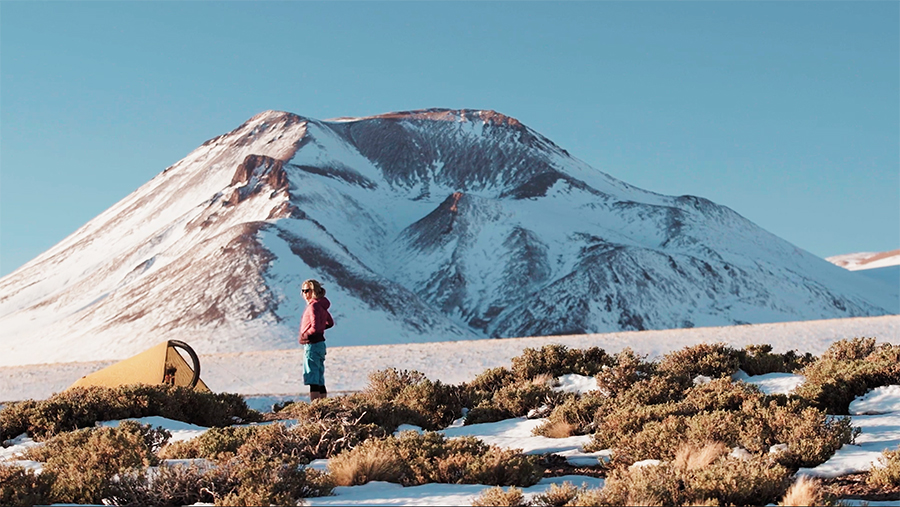 "Riding bikes in a place like this forces you to pay attention to the terrain and
listen closely to its suggestions on how to go through it."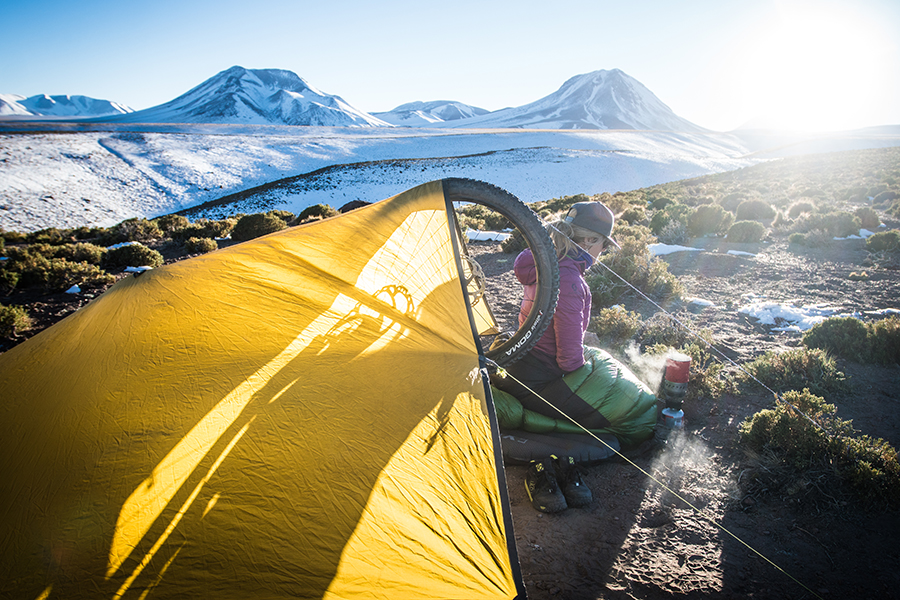 Instead of success and failure you begin to think in terms of adaptation and forward motion."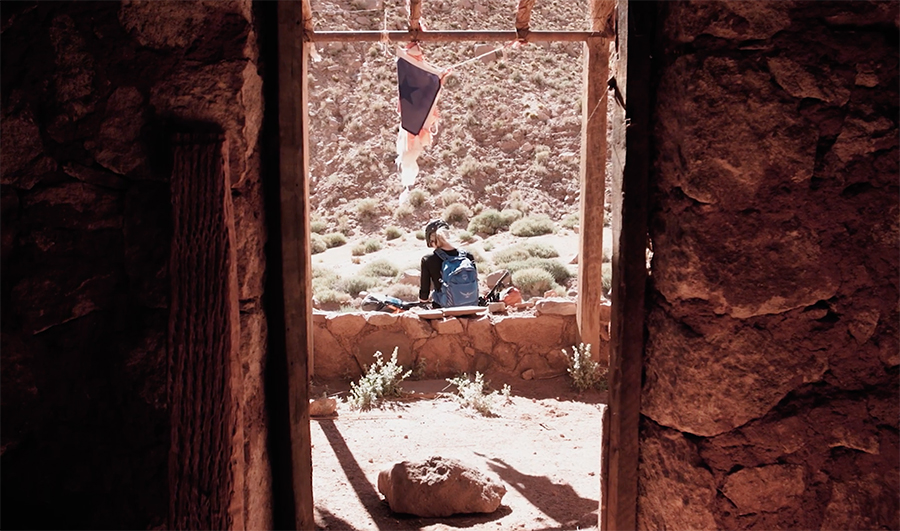 "By confronting uncertainty we build ourselves an ever-expanding framework
of how we face the world and respond to it enriching our experience
and giving context to the comfort of the known."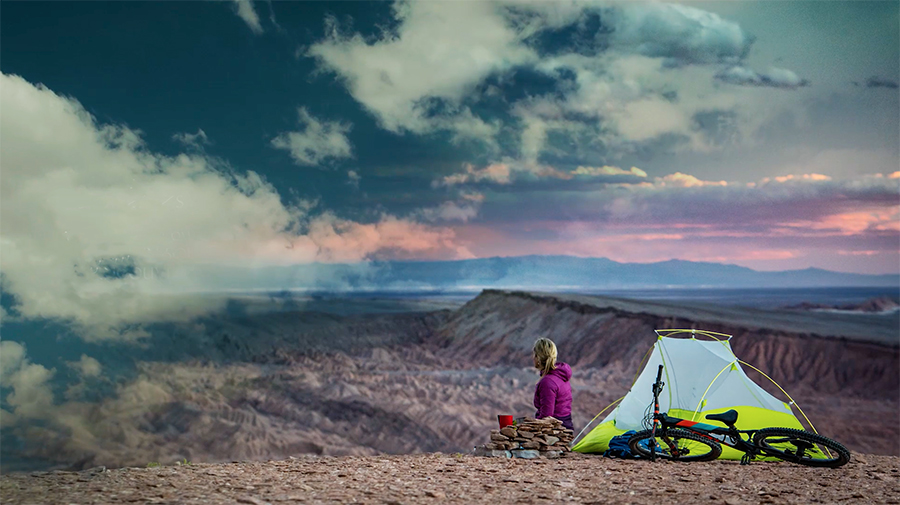 "It's not about where we end up but how we overcome the challenges along the way."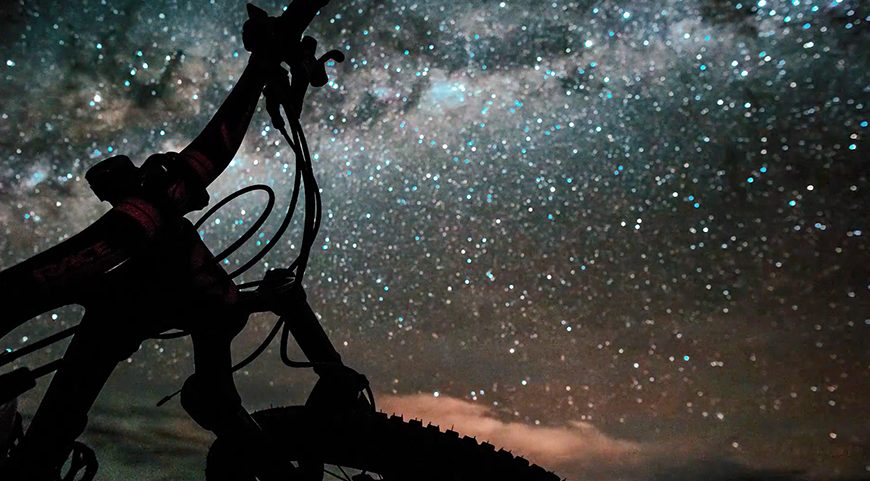 "Beyond Trails Atacama" chronicles the reality of a harsh environment that speaks most loudly of the Atacama Desert's magnificence and everything that makes the midday so harsh—the rain, snow, hot air, lack of cloud cover, the altitude—that then aligns itself at night with a near-complete lack of light pollution to produce gloriously clear night skies.
The film, presented by Osprey with the support of VIMFF and MEC, premiered this past weekend at the Vancouver International Mountain Film Festival to rave reviews. Photos and video here are courtesy Osprey. Quotes presented are courtesy of Lorraine Blancher, Osprey ambassador athlete.