World Premiere
Vans First Full-Length Snowboard Film Shot Exclusively On Kodak 16mm Film
Watch The Teaser Here and Below!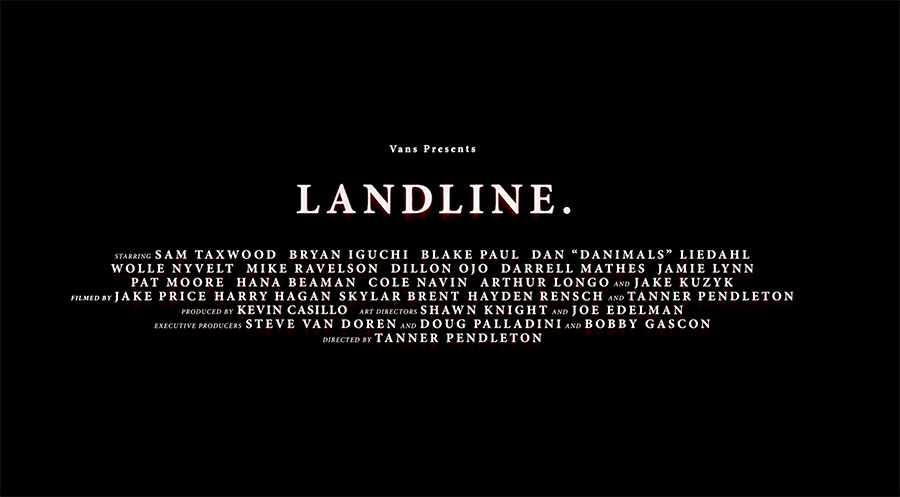 This month, Vans presents the official release of the brand's long awaited first full-length snowboard film, Landline. The film offers a raw, behind the lens perspective of the Vans snowboard team as they travel the globe showcasing their talents and eclectic personalities. Featuring full parts from some of the most popular names in modern day snowboarding, from seasoned pros, rising stars, and pioneers of the sport, Landline. embodies the true spirit and culture of snowboarding of today. iTunes pre-order available here.
House of Vans is slated to host a historic pop-up experience for the world premiere of Landline. on January 25, at the Ogden Theater in Denver, Colorado. The night will include live music from featured Landline. soundtrack artist Dinosaur Jr. and a DJ set by Sonic Youth's very own Thurston Moore. With behind the scenes photography from the two-year making of Landline.
House of Vans will also host a panel discussion in partnership with Kodak on the day of the event, featuring film director Tanner Pendleton, filmer Jake Price, and Vans global snow team riders Jake Kuzyk and Darrell Mathes. For a chance to hear from Vans, Kodak's motion picture team, plus witness the new Kodak S8 camera, RSVP for the House of Vans workshop here! The official RSVP for the Denver World Premiere evening event can be found on HouseofVans.com.
Photos courtesy Vans