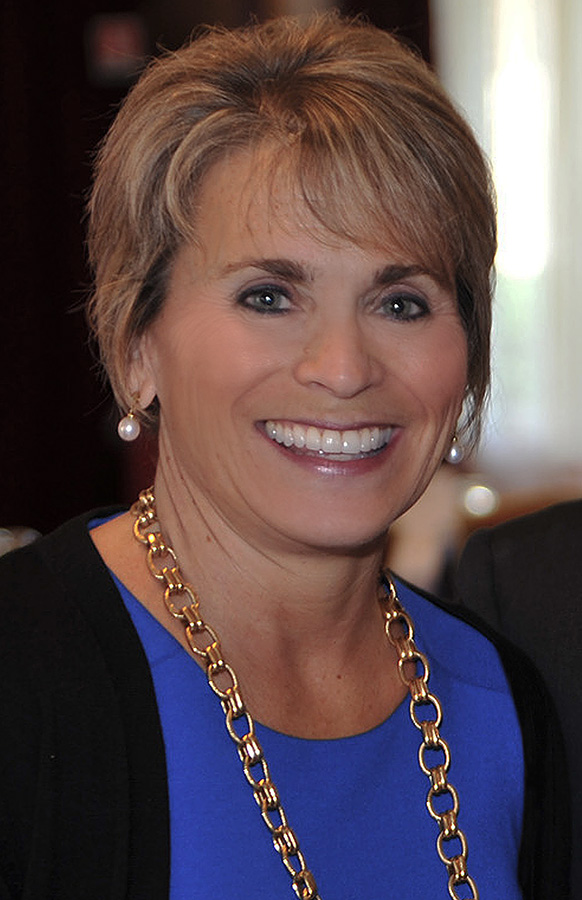 Fila appointed Jennifer Estabrook, chief operating officer, as North America president.
She succeeds Jon Epstein, who passed away suddenly in February a week after heart surgery. She had most recently been serving as acting president of Fila North America.
The announcement followed news of record revenue, profits and stock price for parent company Fila Korea at its annual shareholder meeting in Seoul last week. In 2018, revenue for Fila North America reached its highest level since Mr. Epstein assumed leadership of the brand in 2007.
Fila Chairman Gene Yoon said: "Jennifer Estabrook was the steady hand the Fila North America family turned to without hesitation as we faced the shock and profound sadness of Jon Epstein's death. In the weeks since, our formal review has confirmed what Jon himself knew and said often: That Jennifer has the industry savvy, financial and operational command, and passion for the brand to guide Fila to its next stage of disciplined, high-octane global growth."
Yoon concluded: "Jon and I were brothers, and the Fila we built together is our family. The decision to elevate one of our own to provide leadership for the next generation should surprise no one who understands Fila 's culture, heritage of authenticity, and incredible brand momentum. Jennifer has my complete confidence to fuel and channel that momentum, and to create our remarkable future as an integrated global enterprise ready to embrace and manage change."
All divisions and departments of Fila North America will continue to report to Estabrook. In addition, the company is proceeding with the onboarding process for additional senior talent initiated in 2018 to support Fila 's continued expansion.
About Jennifer Estabrook
A veteran of Fila North America and its affiliates since 2005, Estabrook has served as chief operating officer of Fila North America and as a member of the Board of Managers and head of global licensing for Fila Luxembourg S.à.r.l. Prior to those roles, she was executive vice president, business operations of Fila North America. She serves on the Board of Directors of Acushnet Company, the publicly traded maker of Titleist, FootJoy and other leading golf brands majority-owned by Fila Korea.
In announcing her appointment as acting president in February, Yoon noted Estabrook's "major role in crucial acquisitions and growth initiatives worldwide." These include a senior role in Fila Korea's acquisition of Acushnet Company from Fortune Brands in 2011, and of Fila North America from Cerberus LLC in 2007. Her prior experience includes deep knowledge and operational experience in consumer products and sporting goods, including at The Stanley Works.
Estabrook holds a B.S. from Trinity College, a J.D. from Fordham University and an M.B.A. from the University of Connecticut. She serves on the Board of Trustees of the University of Maryland Baltimore Foundation, Inc.
Images courtesy Fila