Fieldsheer, a technology company that produces temperature-controlled apparel under the Mobile Warming brand, hired Travis Mayne as its Midwest regional manager, responsible for handling territory account management, developing go-to-market strategies and increasing sales in commercial and consumer markets.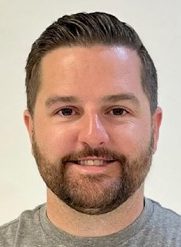 Mayne has over 20 years of experience, having worked for multiple apparel brands and managing omnichannel retailers, regionally and nationally, that sell in the outdoor apparel space.
Mayne broke into the powersports/outdoor industry as an apparel buyer with Lemans Corp., a Powersports aftermarket products and accessories distributor. He then joined EVS sports (dba Parts Unlimited), selling protective apparel for motocross, followed by working for 12 years at DSG Outerwear, a women's-specific outerwear manufacturer specializing in niche markets, including hunting and fishing, working in various roles, culminating in his position as VP of sales and operations.
"Travis brings a level of experience and a wealth of connections that will immediately benefit Fieldsheer Apparel Technologies," said John Cacopardo, chief revenue officer at Fieldsheer. "His familiarity with the outdoor apparel industry will be instrumental in refining our message to the active outdoors people who make up such a large share of our customer base."
Photos courtesy of Fieldsheer