Autumn marks the transition from summer to winter, when the duration of daylight becomes noticeably shorter and the temperature cools down considerably. A cabin in the woods is the equivalent of mac and cheese – warm, cozy and nostalgic. And when it's done right, it's perfect for your next Fall adventure.
There's no shortage of cabin lodge-type hotels, but serious thought has gone into upping the game with these options.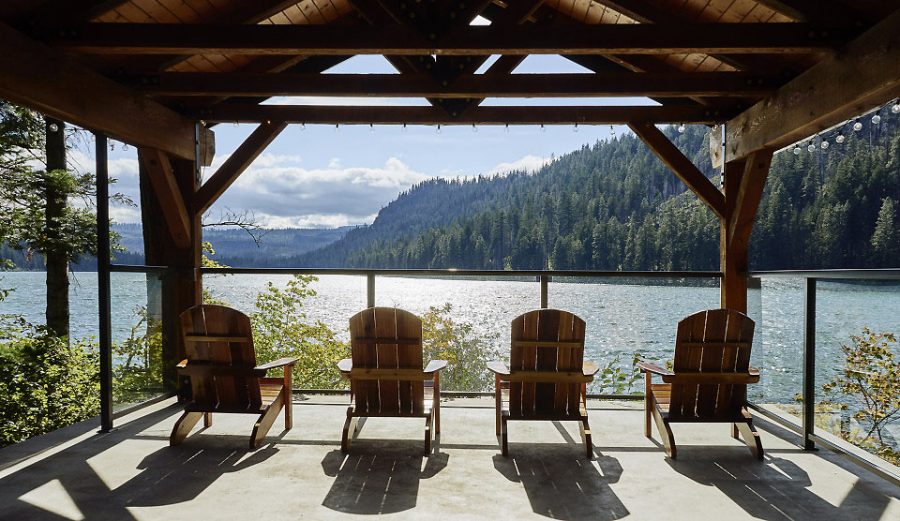 "Come as you are; do as you want … Time kind of runs on its own out there." – Donald Kenny, Partner, Mighty Union
Set in the 1.8 million acres of the towering Deschutes National Forest in Sisters, OR, the Suttle Lodge opened last summer and continues rolling out handsomely constructed cabins, a bathhouse, a historic boathouse, and a grocery/retail space.
The property, formerly known as the Lodge at Suttle Lake, has been completely remodeled by the Mighty Union, the group behind Portland's popular Ace Hotel and with a similar focus, offering comfortable community spaces and a variety of lodging options ranging from rustic to luxurious.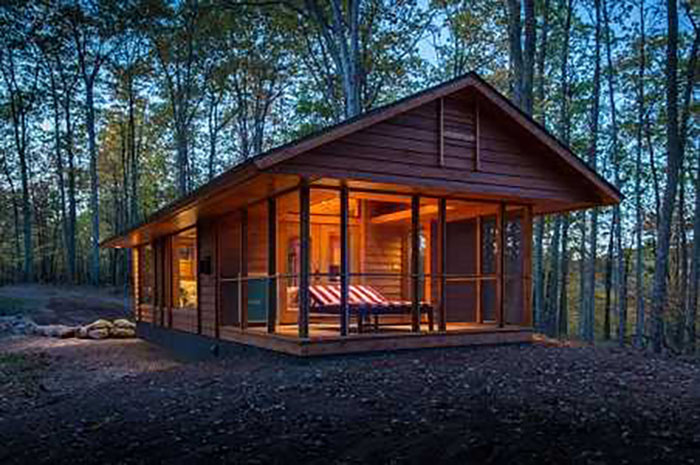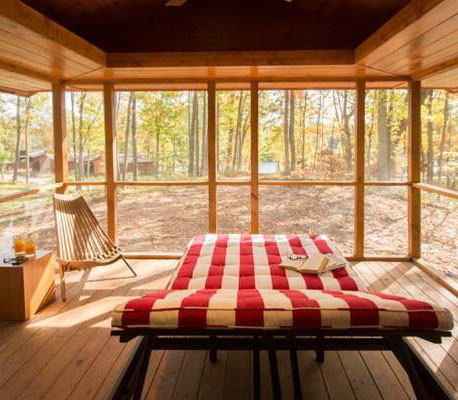 Just two hours from the Minneapolis-St. Paul International Airport, tucked into the woods of northern Wisconsin, the adults only Canoe Bay is a 300-acre property with three private, spring-fed lakes, located just outside the town of Chetek.
With some of the cottages designed by a Frank Lloyd Wright protégé, architect John Rattenbury, a superior wine list, a lakefront setting, and farm-to-table cuisine, Canoe Bay puts a glam spin on the cabin in the woods.
Snake River Sporting Club, Jackson Hole, WY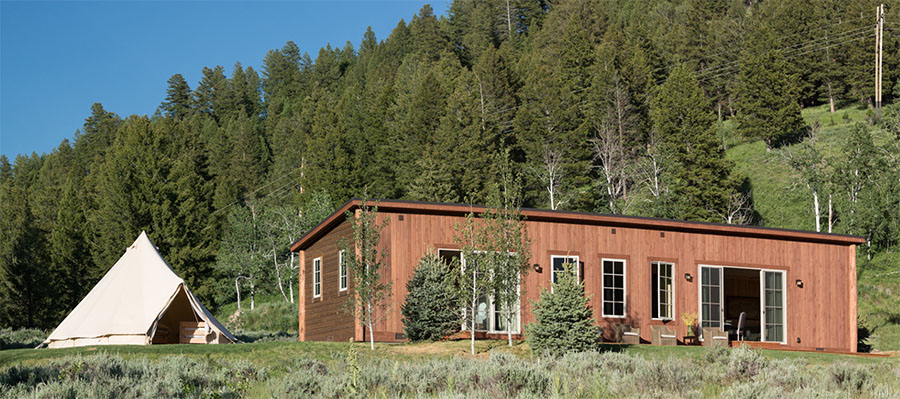 The Jackson Hole resort features cabins that are luxe, sustainable, and just 400 square-feet. Perched atop more than 31 acres, the cabins lie within the celebrated Snake River. A nod to the log cabins his father constructed, CEO Jamie Mackay,  has updated the Snake River cabins with timber-and-steel roof systems and front and rear decks to achieve a cabin-chic and socially conscious leisure space (above). When you want a change of pace, you can glamp camp.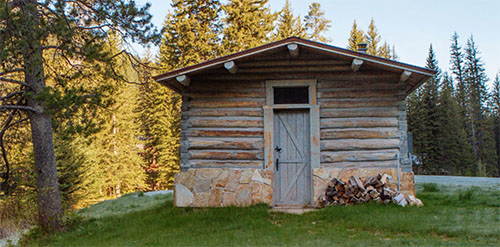 Or step back in time in the restored Lamb Homestead (pictured at left), offering a cozy retreat for winter enthusiasts with unique views of the Snake River.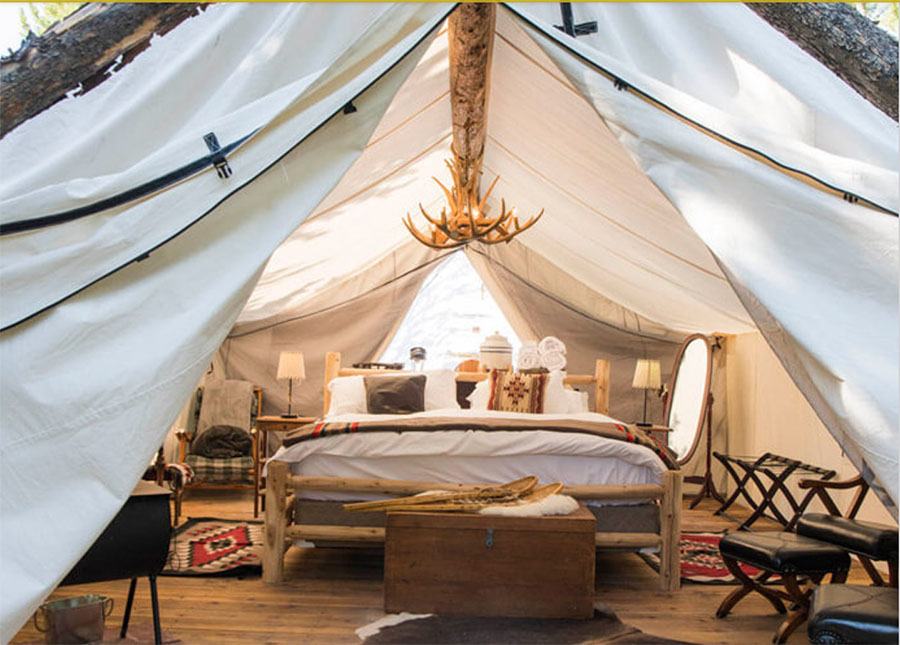 Moonlight Basin connecst two major parts of the 260,000-acre Lee Metcalf Wilderness and is surrounded by three million acres of national forest which adjoins the 20 million acre Greater Yellowstone Ecosystem. The philosophy at Moonlight Basis is the more we protect, the more there is to enjoy – open spaces with unobstructed views, trailheads leading to tall forests and pristine alpine lakes, places where elk, deer and moose far outnumber humans – an ideal get-away for anyone with an adventurous spirit.
Located within Moonlight Basin, Big Sky, MT, these luxury camping sites have an enchanting high alpine feel, set on a freshwater lake and surrounded by towering mountains.
Do you have a favorite?  Let us know at sgbmedia@sportsonesource.com
Photos courtesy The Shuttle Lodge, Canoe Bay, Snake River Sporting Club and Moonlight Basin