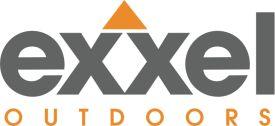 Exxel Outdoors today announced it has signed a definitive agreement to acquire American Recreation Products LLC (American Rec).  The acquisition will combine the iconic outdoor brands of the American Rec portfolio, which includes Sierra Designs, Kelty, Slumberjack, Wenzel, Ultimate Direction, among others, with the entrepreneurial drive and US based manufacturing capabilities of Exxel Outdoors, which operates the Suisse Sport, Master Sportsman, X20 and Ticla brands.
The merger of these two leading outdoor industry companies will create a new entity to be called Exxel Outdoors LLC.  The acquisition will create a portfolio of brands and labels that will allow the company to reach the broadest array of enthusiasts in the outdoor space, by utilizing a disciplined brand strategy to manage channels of distribution reaching everyone from the most value-conscious, casual user to the most dedicated core enthusiast.  The new business will be able to leverage the global supply network of both former businesses, in addition to world class U.S. production expertise.
The new company will be led by the original co-founders of Exxel – Harry Kazazian as CEO and Armen Kouleyan as Chairman, while adding Brett Jordan from the American Rec business to the President role responsible for day to day operations.
"We are excited about the potential to once again be able to produce some of the highest quality products of these heritage American brands right here in the U.S.," said Harry Kazazian CEO and Co-founder of Exxel Outdoors.  "Over the last 15 years Exxel has been on the cutting edge of U.S.-based outdoor product manufacturing and we couldn't be more pleased to manage this leading portfolio of outdoor brands in our space."
Each of the portfolio brands will continue to be led and supervised independently with dedicated design, product development, marketing, and sales resources. This structure allows the business to leverage functional expertise while maintaining the unique and authentic spirit of each brand.
"We are excited to partner with the entrepreneurs behind Exxel to create one of the strongest companies in the outdoor space," said Brett Jordan, President of the newly formed company. "This is one of those rare times when both businesses are truly better together than apart and we couldn't be happier for the employees, customers, and suppliers that will play a role in the future success of the Exxel Outdoors business."
The new Exxel Outdoors LLC entity will be headquartered in Boulder, CO with facilities in California, Utah and Alabama, as well as global operations.  The company will produce a wide range of outdoor equipment and apparel for car camping, backpacking, mountaineering, adventure travel, hydration, water sports, hunting, fishing, and tactical.
Western Reserve Partners of Cleveland, OH  advised Exxel Outdoors, LLC in its acquisition of American Rec from the Kellwood Company, LLC, a portfolio company of Sun Capital Partners, Inc.  Western Reserve also advised Exxel on financing the transaction:  senior debt from Wells Fargo Bank and mezzanine debt from Pathlight Capital. Leading the transaction for Western Reserve was Managing Director Mark Filippell, Director Andrew Male and Vice President Courtney Downs.
"The team at Western Reserve Partners worked hand-in-hand with us during every stage of this deal: approaching the seller, negotiating the purchase, securing the bank debt, securing the mezzanine debt, structuring the equity, and refining the legal documents," said Kazazian.  "They committed themselves 100 percent to our success."