Epson announced this week ProSense, a new five-watch line of GPS running watches. The watch collection draws not only on the company's precision sensor technology, but also the time-keeping heritage of parent group Seiko Epson, one of the largest watch manufacturers in the world.

From left to right: Pro Sense 17, ProSense 57, ProSense 307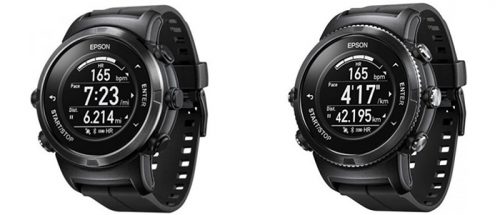 From left to right: ProSense 347, ProSense 367
Among the compelling characteristics of the collection, shown above, are category-leading battery life and reliable accuracy from a GPS chipset. The functionality is intuitive and activates Epson RouteSense GPS – features that are unique in run watches, including algorithms, stride sensors using Bayesian learning, and Assisted GPS that updates automatically to speed up signal acquisition.
The system measures heartrate continuously with accuracy every second using noise-cancelling sensors and algorithms as well as a Transimpedance Amplifier, which makes the system more reliable — and also allows the multisport models to measure heartrate underwater. The RouteSense GPS features are matched by the Epson CardioSense HR technology — an onboard, accurate heart-rate sensor.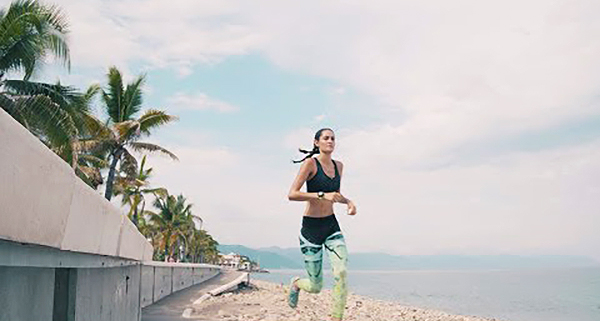 "One of Epson's core strengths is developing miniaturized, power-efficient and highly accurate components. So this tiny bundle of proprietary chipsets, patented optical heartrate technology and innovation gives runners and athletes a device on their wrist that will be a true workout partner, delivering accuracy and reliability to validate their effort." — Katie Zimmermann, Product Manager, Epson Wearables. "
Photos courtesy Epson. To learn more about the new GPS Running Watches or to order visit here.