As one of the world's most ancient, important and appreciated structures, the treehouse is a fusion of architecture and nature.
Aspen is known world-wide as a top-notch resort. Some come to ski, others to hike, bike or simply recharge. For Aspenites, its more than a resort town. It's a home where use and protection of the natural environment through conservation and sustainable practices is key.
Rebuilding a dilapidated Treehouse is one example that united the community of all ages and professions.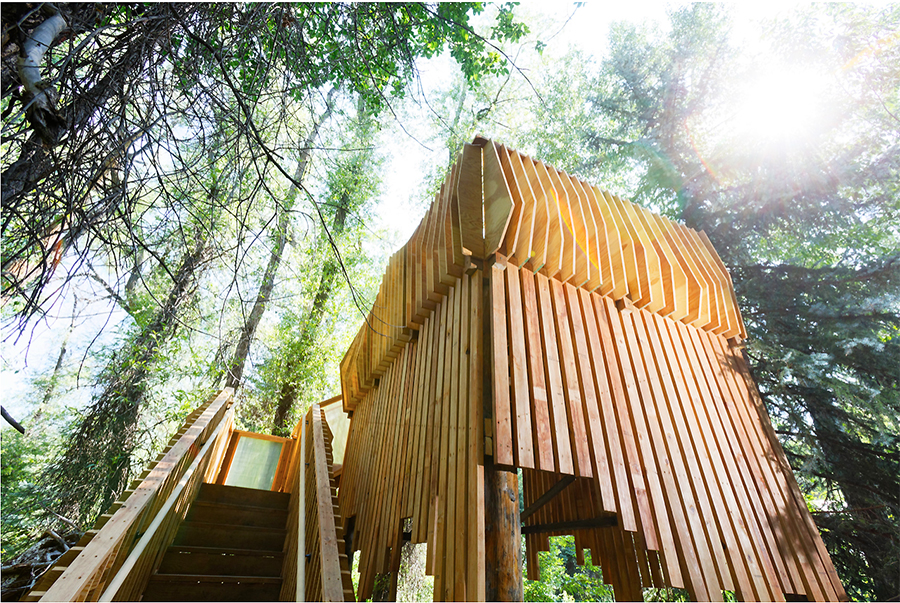 The Treehouse sits on a 25-acre nature preserve surrounding the Aspen Center For Environmental Studies (ACES)–a non-profit environmental science education organization whose mission is to educate for environmental responsibility. The site includes various woodland, meadow, pond and marsh habitats, and the Treehouse itself is along a half-mile nature trail next to the Roaring Fork River.
Using vertical wooden slats and translucent panels, the treehouse was rebuilt through donated materials and time, retaining the original four-column frame and introducing hundreds of vertical wooden slats of marine-grade plywood to create half-walls.
Sections of transparent polycarbonate panels form the sides of a staircase connecting the levels, which offer views across the wooded site. The goal of the design was to create different stations to see and observe the surrounding environment.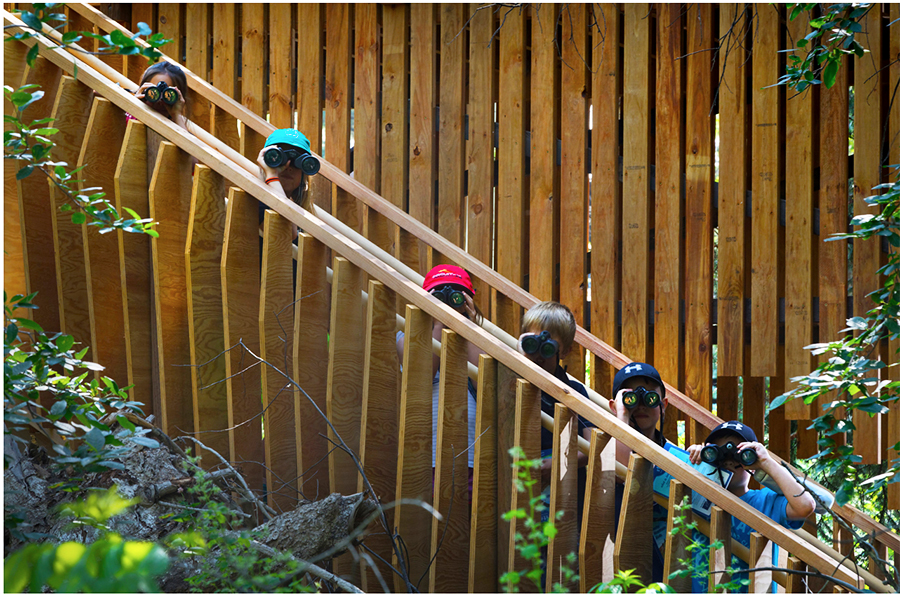 The space is shaded by the timber half-walls, which are attached to the ceiling's perimeter. Protected by these panels and the deck above, the lower level is designed as a place of refuge during seasonal weather changes. The upper level forms an observation platform for watching birds, deer, fox and bear, as well as ACES' resident golden eagle, great horned owl and red-tailed hawk. The Treehouse is wrapped in timber slats that are cut to have different jagged outlines to resemble the surrounding mountains.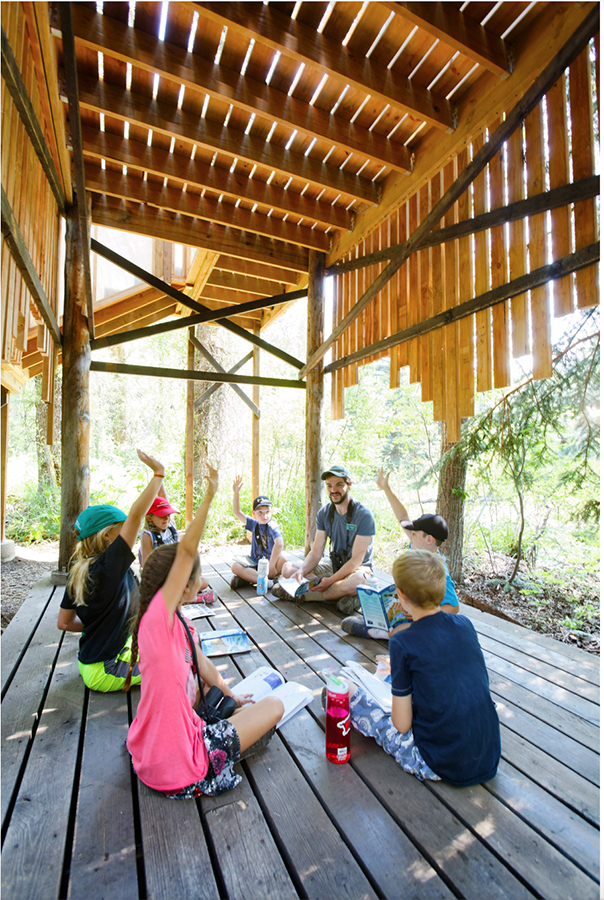 In today's modern world of technology and gadgets, a treehouse continues to play a very important role in connecting a community of all ages, and serves as a symbol of our need to connect with nature and preserve the bliss it provides in the simplest form. 
Photos courtesy ACES.