Wooter, a maker of sports apparel based in Staten Island, NY, reportedly filed a trademark infringement lawsuit against Dick's Sporting Goods over the infinity symbol used in the logo of women's private label brand Calia.
Wooter said in the lawsuit that the company was founded in 2014 and manufactures custom jerseys, uniforms and other sports-related apparel, working with over 12,000 sports groups from 40 countries. 
In 2021, the National Federation of State High School Associations (NFHS) entered into a corporate partnership with Wooter.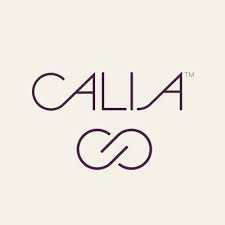 According to the lawsuit filed in New York Federal Court, Wooter alleged that Calia uses an infinity-symbol logo nearly identical to its trademarked logo, the only difference being the thickness of the logo's lines. Wooter said it began using the "Wooter" trademark around June 2014.
The lawsuit also claims that Dick's launched its Calia line in 2015 in collaboration with country singer Carrie Underwood, who left the brand in 2021; however, Wooter said that only in recent years has the Calia brand used the infinity symbol. The company noted that on March 17, 2021, Dick's filed a trademark application to use the infinity symbol.
Wooter also said Dick's Sporting Goods continued use of the symbol "is likely to cause confusion, mistake and deception among consumers as to the source of the Calia goods with Wooter, and/or creates a false affiliation, sponsorship or other false representation that the Calia Goods are authorized or licensed by Wooter."
The company said it has "received messages from customers believing that the Defendants' Goods are Wooter Goods."
The lawsuit's cease-and-desist letter was sent on August 22, 2023, to Dick's regarding the alleged infringing conduct and was ignored. 
Wooter is asking the court for at least $8 million in damages and an order blocking Dick's alleged infringement of the infinity symbol used in the logo of its private label brand Calia.
Photos courtesy Calia