The future of the off-road camper market is convenience and technology, according to TC Teardrops Owner Todd Mowrer.
Writer: Travis Poulin
Off-road camper manufacturers are few and far between, but there are companies that specialize in making compact tow-behind campers to keep up with the growing off-road and outdoor lifestyle. TC Teardrops was started in a garage in Wausau, WI by Todd and Carol Mowrer and has grown into a successful business with high consumer demand for its camping units.
Todd had spent his life as a mechanic, but wanted to start his own business. He and Carol are lifelong mountain bikers and kayakers and saw potential in the off-road camper market. After a trip to paddlesport retailer show Canoecopia, the couple decided to begin manufacturing off-road camping units. Mowrer said he saw the market explode for outdoor lifestyle products and the camper market took off immediately.
"Our bread and butter are kayakers and mountain bikers. Off-road camping and the off-road lifestyle is now everywhere and consumers enjoy being able to make camping easy, and we try to provide that product," he said.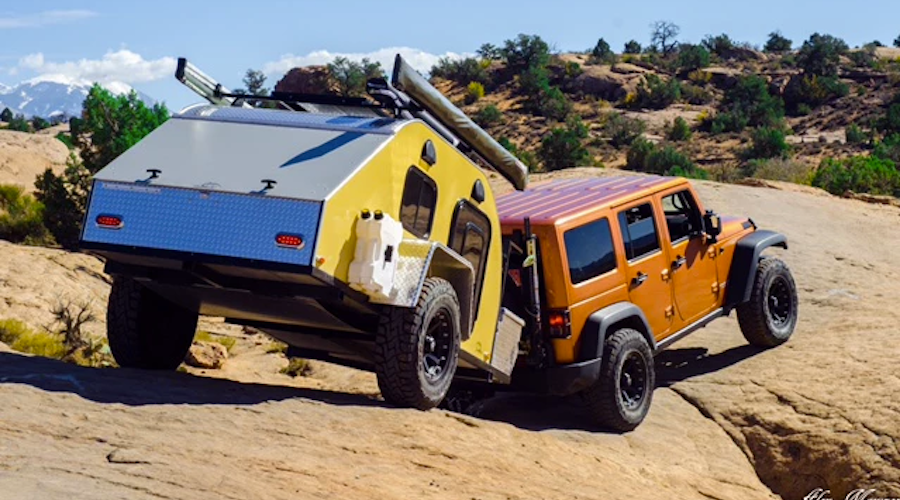 The campers are equipped with queen beds, a computer table, USB ports and other conveniences that allow consumers to camp comfortably. The off-road camper industry may seem straightforward, but Mowrer observed that the market changes, especially with electronics within the camping units. "More and more people want electronics and different lighting combinations to fit their needs while camping. Based on consumer demand we have added to our campers over the years. We recently added 270-degree awnings and Rhino Racks to the units." TC also uses Yakima racks on some models. He said racks are crucial to consumers for carrying their bikes, kayaks and outdoor gear.
The future of the off-road camper market looks to be advancements in convenience and keeping up with technology, according to Mowrer. He said the most popular vehicles to tow TC trailers are Subaru, Toyota and Jeep vehicles. He said there is now more demand for features such as hot water systems and solar showers, and he sees more and more families getting into the off-road camping lifestyle. Families are shifting to compact off-road camping, but want the ability to bring everything with them. They want the convenience of being able to cook at their camper, but want the whole system to stay compact with enough storage for their lifestyle needs.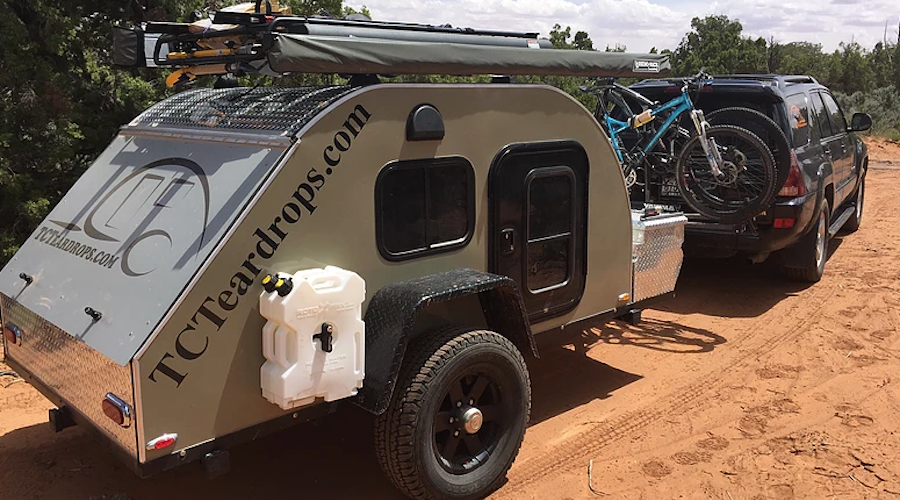 TC currently has six employees, which Mowrer said is needed for the high demand of campers. The company is currently booked for a year, but this does not deter people from placing camper orders. TC plans to add a few more employees to keep up with demand in the near future.
Mowrer stressed the importance of testing his own products. "You have to use it if you're going to sell it," he said. "Our camper goes everywhere with us and this is important to know our own products." Mowrer said he and Carol spend weeks at a time on the road, and using their own products to the fullest allows them to know their campers inside and out. "This is not something I am trying to get rich from," Mowrer said. "Off-road camping is a lifelong thing for us and we want to provide a product for the lifestyle we and many others love so much."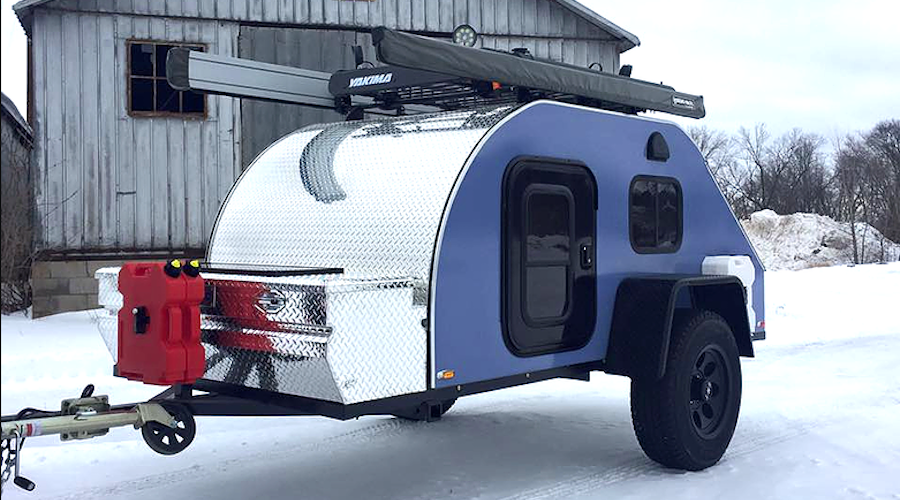 Photos courtesy TC Teardrops