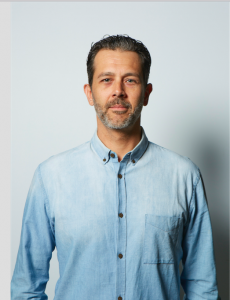 Southern California-based lifestyle and skate brand DC Shoes Inc. announced the appointment of Cory Long as vice president of footwear.
Long, who served as a global merchandising director for the brand earlier in his career, will now oversee the brand's global product creation strategy, including footwear marketplace positioning, storytelling and overall design aesthetic. He will be based in the brand's global Huntington Beach headquarters, reporting to DC global general manager and head of brand Mike Jensen.
 "DC's brand momentum is building speed and we are committed to fortifying our global business by investing in top talent," said Mike Jensen, DC Shoes' global GM. "Cory's pedigree and track record of success in the industry is unmatched and we're looking forward to his contribution and leadership in evolving our brand position in the global marketplace."
 Long returns to the brand bringing more than 15 years of product management and development experience. Most recently he served as VP of product at Mitchell & Ness, where he was responsible for working in tandem with marketing on strategy and driving brand vision. Prior to that, he served as the senior brand manager of Asics and has also held a senior product positions at both DC Shoes and SUPRA.
 "I have profound respect for the DC brand and its commitment to driving youth culture through innovation, originality and a bold design," said Long. "I'm excited to rejoin this iconic brand and work with our talented DC team across the globe to continue to transform and disrupt the rapidly evolving marketplace." 
Photos courtesy DC Shoes