The outdoor lifestyle play moves the U.K. brand closer to its goal of "being recognized as a leading multi-sportswear brand," said North American Sales Manager Corey Rappsilber.
Writer: Carly Terwilliger
As the popularity of mountain-to-town apparel continues to boom, more outdoor brands are giving their consumers functional options for lunch hour bike rides, after-work hikes and spur of the moment weekend adventures. The latest to stake its claim is U.K. mountain sports brand Dare 2b, which was established in 1999 and is expanding its U.S. distribution.
Dare 2b is following up its Spring/Summer 2017 women's athleisure collection with parallel offering for men coming in SS18. The men's athleisure line packs a fabric technology punch in the form of water repellency, moisture wicking and high visibility. "Athleisure for Dare 2b means walking that line between fabrics, styles and cuts designed for performance while also maintaining a casual 'street' look," said Corey Rappsilber, the brand's North American sales manager. The new line blends the "go get 'em workout parts of people's lives with the everyday routine of shopping, getting coffee and going to the park."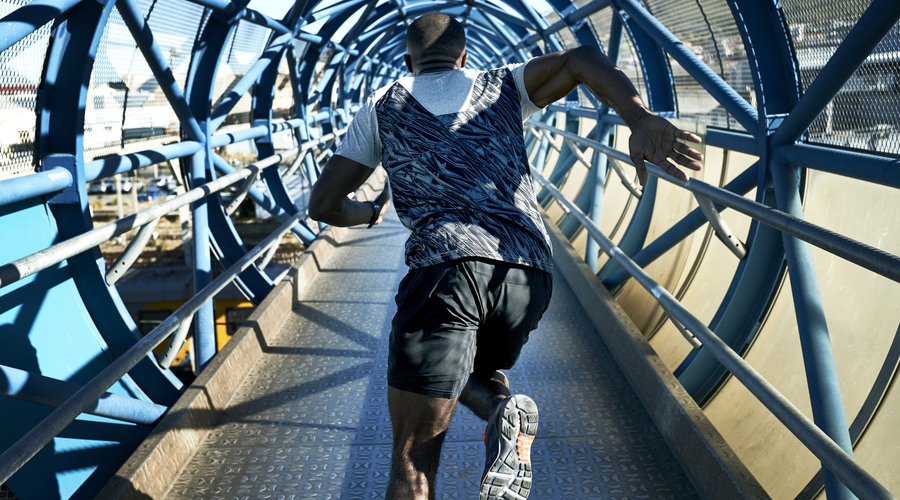 Capitalizing on the outdoor lifestyle look that Rappsilber sees as "growing every season," the athleisure play moves Dare 2b closer to its goal of "being recognized as a leading multi-sportswear brand," he said. "We wanted to show what we bring to the table." And what it's bringing to the table next spring is basically a head-to-toe uniform for active guys looking for a more versatile version of their neon short-shorts and spandex.
To steer Dare 2b's performance apparel more toward lifestyle, the outfits were "designed to be more transitional and offer active/fashion flexibility for a 'training look,'" said Rappsilber. "We also have added more 'trend' led by the application of prints and a stronger color rotation."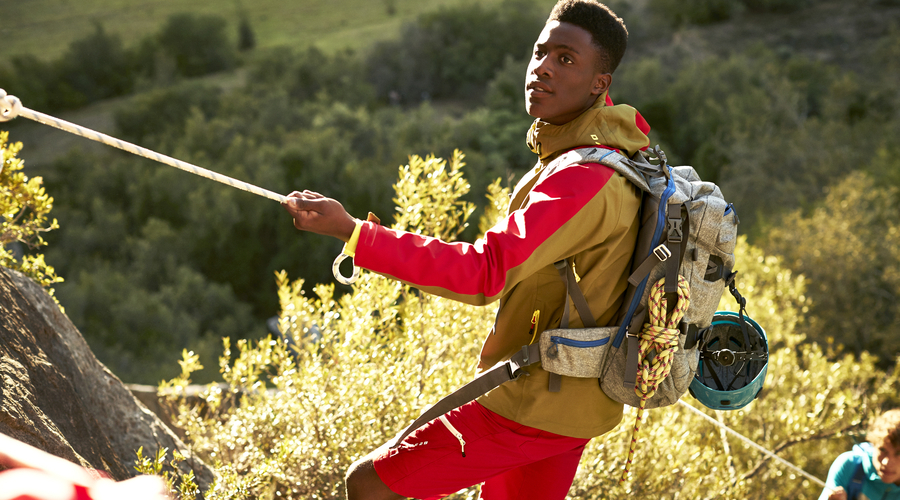 Dare 2b first introduced its Ski Apparel collection in the U.S. in  2012, and as Rappsilber noted it will be using a similar strategy for athleisure on this side of the pond. "We will be keeping it focused on offering it to independent retailers in the Northeast and Mid Atlantic regions for SS18, then expanding into the other regions in future seasons," he explained. "This allows us to keep a close eye on our distribution channels and protect our brand image as we continue to grow in the U.S. market."
The marketing strategy will follow a "two-pronged approach," Rappsilber continued. "One, a focused message to help support our retailers in store to ensure customers know who we are and what we do. And two, a broader focus to help tell the message that Dare 2b is a multi-sportswear brand and not just a ski apparel brand as we are currently known here in the States."