Crate & Barrel Holdings, Inc. hired Mike Brewer as chief operating officer. Brewer brings a broad range of experience, including 20 years at Nike, Inc., where he worked in various roles spanning sourcing, manufacturing and supply chain.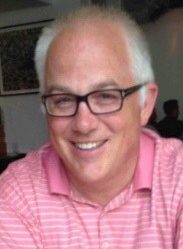 Brewer will oversee CBH's brand portfolio operations, including Crate & Barrel, CB2, Crate & Kids, and Hudson Grace.
"I look forward to the leadership and expertise Mike will bring to CBH with his customer-centric and purpose-driven mindset," said Janet Hayes, CEO, Crate & Barrel Holdings. "We are confident his experience will further our goals of operational excellence and elevate the modern shopping experience and products our customers turn to brands for."
Brewer's addition is part of the company's ongoing efforts to evaluate and alter its structure to support overall growth.
Photo courtesy Mike Brewer