Core Health & Fitness, the maker of commercial fitness products based in Vancouver, WA, appointed Dan Codling-Wiles as head of sales in the Asia Pacific region.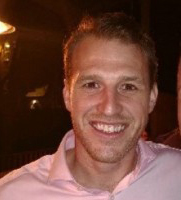 Codling-Wiles is a 16-year veteran of the fitness industry who got his start working with one of Asia's leading club chains; Fitness First. He then joined Octane Fitness in 2012 and led consistent year-over-year growth in the commercial division. In 2019, Codling-Wiles completed two years of post-graduate studies at the World's top University; Oxford, with a focus on global business.
According to Frank O'Rourke, VP of sales for Asia Pacific, Middle East and North Africa, "He certainly has an 'All In' mindset and is committed to the Asia Pacific region. Dan is always 'on,' and I'm delighted to be adding him to the team. I fully expect him to grow and develop key account opportunities while maintaining our already strong distribution network in this market."
Codling-Wiles will be home-based throughout the region in Hong Kong, Jakarta and Brisbane.
Photos courtesy Core Health & Fitness/Dan Codling-Wiles