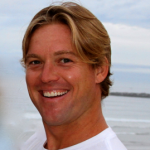 Confluence Outdoor named stand up paddleboard (SUP) industry veteran Rick Karr as general manager of Boardworks, a surf and SUP brand out of Carlsbad, CA.
In his new role, Karr will oversee and manage all aspects of the Boardworks business from brand development to retail initiatives.
"While there are challenges in the overall SUP category, Rick has the skillset, leadership and market fluency to ensure a solid foundation for the growth of the Boardworks brand," said Sue Rechner, CEO, Confluence Outdoor. "Rick's hire underscores our mission to build Boardworks' leadership position in the category. We firmly believe in Boardworks and are fully committed to delivering for our retailers, strengthening the brand and driving success in the category."
The 2015 acquisition of Boardworks set the stage for Confluence Outdoor's commitment to expand into the SUP category. Karr is the latest of several investments into building out the future of the Boardworks brand.
In 2008, Karr founded Rogue SUP, a brand known for its performance SUP products.
"I'm stoked to transform Boardworks into one of SUP industry's true powerhouse brands," said Karr. "Boardworks has what it takes to weather any challenges including support from the Confluence organization and an experienced team to take the business to the next level."
Confluence Outdoor is the result of the blending of eight watersports brands: Wilderness Systems, Perception, Dagger, Mad River Canoe, Adventure Technology paddles, Harmony accessories, Wave Sport and Boardworks Surf.
Photos courtesy Confluence Outdoor