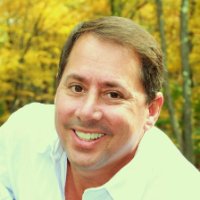 Columbia Sportswear Company named David Lawner to serve as interim SVP of retail for North America and EMEA while the company conducts a global search for a new leader to replace departing Shawn Cox.
"We are very fortunate to have an experienced retail professional like David to guide us during this important retail season," said Columbia Sportswear President Bryan Timm. "David will lead the solid team managing our brick and mortar and e-commerce channels to ensure that we are positioned to execute on our plans for continued expansion in 2017."
From 2011 through March 2016, Lawner served as president of retail and e-commerce for the Nautica brand where he led all aspects of its U.S. direct-to-consumer business, comprising 87 factory outlet stores and e-commerce.
Over the preceding 20 years, he built successful retail platforms at Ann Taylor, Tommy Hilfiger, Carter's, Bob's Stores, Children's Place and GAP.
"I'm energized by the opportunity to contribute to CSC's strong portfolio of brands," Lawner said, "and to work with the talented team that is continuing to expand its robust direct-to-consumer platform."
Lawner will report directly to President & COO Bryan Timm, effective October 10, 2016.
Photo courtesy David Lawner