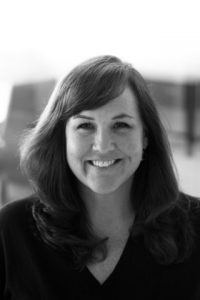 Cocona Inc., creator of patented 37.5 Technology and Eco-Dri Technology, announced the promotion of Christy Raedeke to executive vice president of global marketing and sales. Previously Raedeke was vice president of global brand at Cocona.
Raedeke has been working in marketing, public relations and business development for nearly three decades. Before joining Cocona in 2013, Raedeke held positions at Microsoft, Landor Associates, The Mountain Zone, Headbone Interactive and Massif Mountain Gear.
"It is a privilege to promote Christy to this position after having worked with her for eight years at two separate companies," said Jeff Bowman, Cocona CEO. "Christy has the rare combination of creative marketing skills, excellent business savvy and a strong sales leadership skill set. Importantly, she is trusted and appreciated by our customers and the company's internal teams. She earned it."
Raedeke has worked with category leaders to develop comprehensive product assortments featuring 37.5 technology and tailored brand messaging across a diverse set of markets. A customer portfolio that includes Mission Athlete, Carhartt, Salomon, Rossignol, Bauer Hockey, Kenneth Cole, Tommy Bahama, Rab, Point6, The Men's Wearhouse, Fechheimer, Sleep Number and Bed, Bath & Beyond illustrates the breadth of the technology as well as the brand communication challenges.
Raedeke studied Journalism at the University of Oregon and was the recipient of the Holmes Fellowship for Literature awarded by Oregon Literary Arts. She has had two young adult novels published and translated into several languages.
Photos courtesy Cocona