Montreal-based performance apparel and accessories brand Ciele Athletics hired running industry veteran Scott Gravatt as head of sales for the U.S. and Canada. Gravatt joins the company following a 15-year tenure at Nike.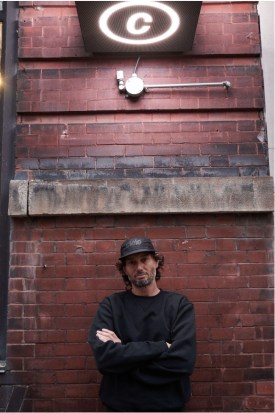 According to a company press release, in a "pivotal 2018 meeting, Gravatt and Jeremy Bresnen, co-founder of Ciele Athletics, discovered a shared passion for the influential role of running specialty shops in fostering run culture. They said they agreed that the shops are vital community hubs for sharing and nurturing cultural elements, reinforcing their commitment to the sport's communal spirit."
Bresnen reflected on this shared connection with Gravatt, noting, "He's an experienced sales leader in the run space and is an absolute cultural fit for what we're trying to build in the U.S. and Canadian markets."
Gravatt connection with action sports and the outdoors includes a career spanning a decade working at a surf shop, nine years at Nike Skateboarding and recently a six-year tenure with Nike Running. 
"A lot of my work at Nike involved restructuring the way we dealt with small, independent-run shops. I am very passionate about small businesses and small-business ownership and how important they are to local communities and sport culture," Gravatt shared.
"The culture of running is important to the business of running, and that culture is heavily influenced by independent running stores bringing together people, brands, music, art, sports and fashion. Ciele is a brand that speaks to all aspects of running culture," Gravatt continued.
Photo courtesy of Ciele Athletics