Christy Sports LLC has hired Harvey Bierman as their new VP of digital. In this newly created role, Bierman will lead the development and acceleration of e-commerce and digital marketing to enable the company's growth strategy.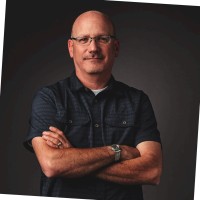 "Harvey brings a passion for creating inspiring digital consumer journeys, driving e-commerce growth and customer service, developing high-performance teams, and building innovative and scalable technology platforms," stated Matt Gold, Christy Sports CEO. "We are accelerating our e-commerce and Digital Marketing as swiftly and aggressively as possible as a key business driver now and for the future. Harvey has the skillset and industry background that make him an ideal fit at Christy Sports."
Bierman has over 30 years of experience in the digital and outdoor space, most recently as VP of global e-commerce technology and operations for Crocs the past 7 years. He was described as a critical digital leader throughout the brand's resurgence since 2013, by implementing an award-winning user experience across all device platforms to deliver best in class conversion rate. He is recognized for building significant stakeholder value for eCommerce technology & solutions companies and for consumer brands & retailers. That includes sustained success attracting, retaining and promoting the talent required to scale problem-solving and hyper-growth operations. He is a passionate entrepreneur with a focus on driving objective results as an outcome, not as the purpose.
"In many ways, this is a homecoming for me back to the industry where my career started at the original Ski Barn in Little Falls, NJ in 1988," stated Bierman. "In addition to unifying Christy Sports marketing and e-commerce teams, I am stoked to be to be able to build upon the company's renowned in-store service by delivering engaging, best-in-class digital customer journeys that support all of our brands, categories and rental and fitting services."
Photos courtesy Christy Sports/Harvey Bierman