It's National Grilled Cheese Sandwich Day!
The best way to celebrate the Holiday is to indulge in as many
grilled cheese sandwiches as you can. We thought it might be fun to introduce
the Pie Iron Grilled Cheese Sandwich for your next camping trip—since camping is really all about the food.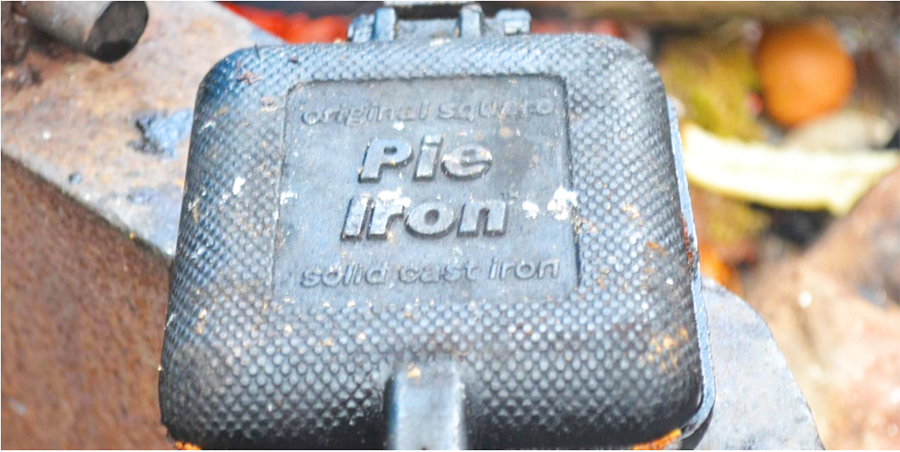 If you're not familiar with these handy little sandwich makers made from aluminum, steel or cast iron, you can find them on Amazon. There are a variety of pie irons you can choose from that can be used for more than making grilled cheese sandwiches—eggs, toast, hamburgers — all depends on how gourmand you want to be.
It's easy to clean, doesn't take up much room and perfect for your next meal after a long hike. Here's an idea. Roast a chicken over the campfire, and have leftovers so they can be used in your Pie Iron Grilled Cheese sandwich. With these little pie irons you can get as creative as you want. Here's the recipe for a delicious grilled cheese over a campfire.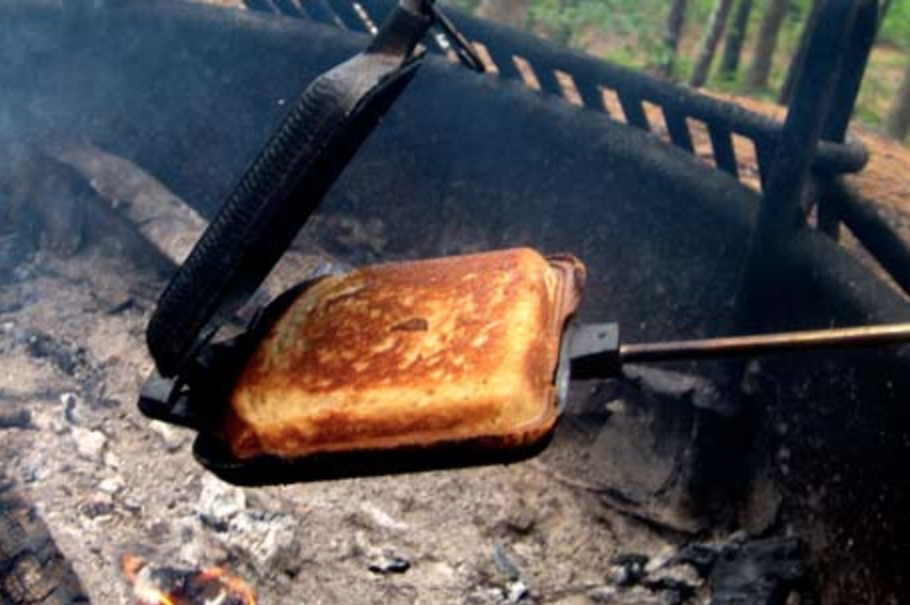 INGREDIENTS
2

 

slices

 white 

bread

2

 

slices

 

cheese

1

 

tbsp

 

butter
INSTRUCTIONS
Heat pie iron in the fire for about two minutes, enough to melt the butter.

Remove the pie iron from the fire and open it up. Place on a surface, but be careful, as it will be hot. Apply butter on both sides to coat the iron.

Place a piece of bread on one side, then place one or two pieces of cheese on top and finally the second piece of bread.

Close the pie iron and secure it so it stays closed.

Place pie iron on the campfire, turning often, for about three to five minutes on each side. Check the sandwich by opening the pie iron to see how it is cooking. It will be done when the bread is golden-brown and the cheese has melted.

Yum!