Cabela's confirmed it will launch a co-branded line of merino wool apparel this fall with Icebreaker as reported by The B.O.S.S. Report June 11.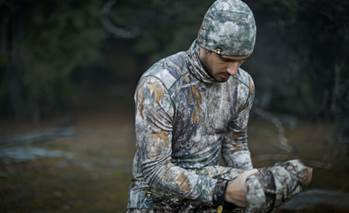 The retailer said the line of men's and women's apparel will be co-branded as Cabela's + Icebreaker and sold exclusively in Cabela's U.S. retail stores and online at cabelas.com. The collection consists of base-, first- and mid-layers and accessories for men and women that combine Icebreaker's lightweight, soft, superfine merino fabrics with Cabela's garment construction. It will include tops and bottoms for men and women from $69 to $129 as well as lower priced boxer shorts, caps and glove liners. Some items will be available in a camouflage pattern.
The venture aims to fulfill strategic objectives at both companies will test key growth strategies for both companies. Icebreakers, got its start in the U.S. by working with specialty outdoor retailers catering to human powered activities like hiking, camping, climbing, trail running and snow sports, but has tied its next phase of growth in part to selling more to both big box and hook-and-bullet retailers in the United States. The venture gives Cabela's an exclusive products that will help differentiate it from Bass Pro Shops, Gander Mountain, Dick's Sporting Goods and Sportsman's Warehouse.
New Zealand-based Icebreaker helped establish the credibility of merino wool as an outdoor performance fabric that not only has excellent insulation qualities, but provides breathability, prevents overheating and clamminess, retains body heat when wet and – unlike synthetics – is naturally odor-resistant.
---
Editor's Note: Kudos to Cabela's for their 2-minute video featuring two hunky 20-something sportsmen pitching merino's technical performance. If Cabela's can get sportsmen to start weighing technical performance more in their apparel and footwear purchases, they could boost their average sales prices, ticket and margins. But will sportsmen pay $70 for a T-shirt?