Burton officially announced that it is promoting Elysa Walk to general manager of its U.S. business.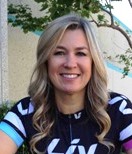 Walk left the GM position at Giant USA last fall to join Burton as vice president of sales, specialty accounts. In her new role, she will report to Burton President, John Lacy.
"This week, our principal sales reps were in Vermont at Jake and Donna's barn to focus on elevating our distribution strategy, and there was no better time to share the news about Elysa," said Lacy, in a reference to Burton Founder Jake Burton and his wife and Burton CEO Donna Carpenter. "Elysa has extensive GM experience at Giant Bicycle where she led their multi-channel business and consistently delivered positive sales results, and we look forward to having her step into this role."
With the U.S. general manager position filled, Burton has a unified global leadership structure with individual GMs overseeing the key regions of Europe, Asia-Pacific and the United States. Like the General Managers of the international regions, Walk will lead Burton's efforts to drive sales across all domestic channels and work in close collaboration with the product, marketing, retail and operations departments at Burton headquarters. Walk will also oversee the brand's in-house sales team and its independent sales agencies.
Burton designs and manufactures products for snowboarding and the snowboard lifestyle, including snowboards, boots, bindings, outerwear and layering as well as year-round apparel, packs/bags and accessories. The privately held and owned company is headquartered in Burlington, VT and has offices in Austria, Japan, Australia, Canada and China.